Posted By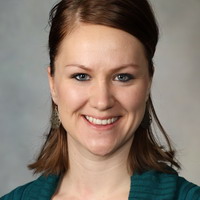 Are gluten-free diets healthy for everyone?
Q. I hear a lot about gluten-free diets – are they healthy for everyone?
A. If you do not have celiac disease, gluten intolerance or dermatitis herpetiformis (a blistering skin condition resulting from gluten intolerance), a gluten-free diet is not necessary and may actually nutritionally compromise your diet. Many processed gluten-free foods are higher in saturated fat and sugar to make products more flavorful. The added sugars and fat can have a negative impact on weight and weight-related conditions such as diabetes and heart disease. Additionally, research suggests a diet high in gluten may be beneficial in lowering triglycerides.
Topics in this Post
Comments (1)
Casey
Monday, May 26, 2014
What about those with Thyroid Disease? Specifically Hashimoto's. The gliadin protein in gluten mimics that of the thyroid tissue. I have been tested and do not have a gluten sensitivity. Thanks.