We are experiencing high call volumes:
Use your account on the Mayo Clinic app or patient portal to check symptoms, get care recommendations and make an appointment.
Posted By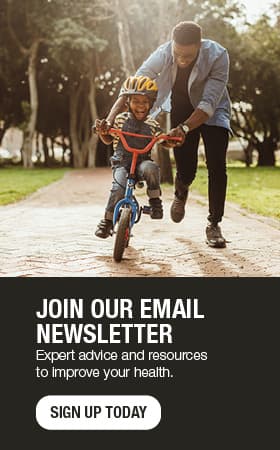 Are gluten-free diets healthy for everyone?
Q. I hear a lot about gluten-free diets – are they healthy for everyone?
A. If you do not have celiac disease, gluten intolerance or dermatitis herpetiformis (a blistering skin condition resulting from gluten intolerance), a gluten-free diet is not necessary and may actually nutritionally compromise your diet. Many processed gluten-free foods are higher in saturated fat and sugar to make products more flavorful. The added sugars and fat can have a negative impact on weight and weight-related conditions such as diabetes and heart disease. Additionally, research suggests a diet high in gluten may be beneficial in lowering triglycerides.
---
For the safety of our patients, staff and visitors, Mayo Clinic has strict masking policies in place. Anyone shown without a mask was either recorded prior to COVID-19 or recorded in a non-patient care area where social distancing and other safety protocols were followed.
Topics in this Post