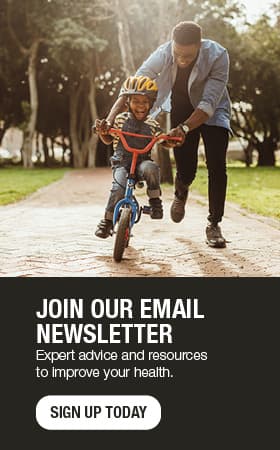 Advanced options for knee, hip replacement: Not your grandfather's surgery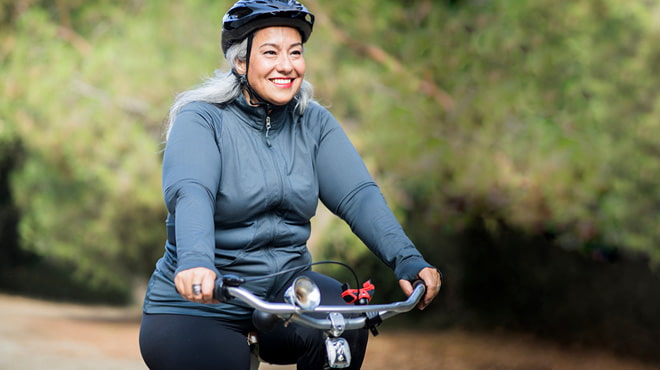 Around 54 million people in the U.S. live with arthritis, causing chronic pain. If you're one of them, you may be considering joint replacement surgery.
New techniques have made recovery from this surgery easier and less painful, leading to a life-changing reduction in chronic pain for many. Mayo Clinic Health System offers the most advanced options for orthopedic care.
Kariline Bringe, M.D., and Nathan D. Johnson, D.O., orthopedic surgeons from Mayo Clinic Health System in La Crosse, explained joint pain, options for treatment and how new innovations are revolutionizing joint replacement.
Watch this video to view the webinar:
Here are a few highlights from the webinar, which was followed by a Q&A session:
Your joints are a big part of how you body works and moves. They support everyday activities like walking, running, jumping and getting out of a chair. Unfortunately, joints wear out over time. When this happens, you could lose the ability to move comfortably.
The most common cause of joint pain in hips and knees is osteoarthritis. This happens as the cartilage on the ends of the bone starts to wear down. Cartilage is a smooth tissue that allows your bones to glide along each other. When it wears down, instead of having two smooth surfaces, you start having something that's more like sheets of sandpaper rubbing against each other. There's no way to grow new cartilage.
Many people are overweight, which stresses joints. Excess weight also can affect cartilage wear and tear. Plus, people are living longer and using their joints longer. To enjoy those extra years, they need to have well-functioning hips and knees.
A variety of treatments are available for osteoarthritis, including many nonsurgical options. This could include modifying activities and taking anti-inflammatory medications. Physical therapy also can help build muscle strength and reduce stress on joints.
Choosing surgery to address chronic joint pain is a big decision that depends on your ability to function and the extent of wear on your joints.
If joint pain is limiting you, it may be time to discuss your treatment options. Typically, your health care provider will start with noninvasive options. If those options no longer provide adequate relief, it could be time to think about joint replacement.
Advanced orthopedic care is available in many communities across Mayo Clinic Health System, and our teams are ready to help you live a pain-free life.
Learn more about orthopedic care: