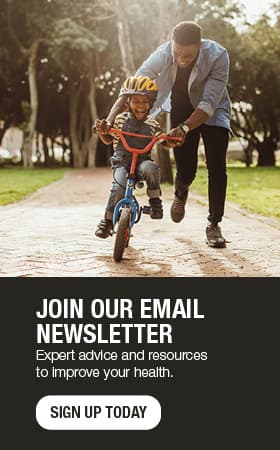 A night and day difference with anterior hip replacement surgery
Stairs are no longer a barrier for Linda Hadjimarkos after her anterior hip replacement. "How do you explain just getting to do life again?" Linda says.
Chronic hip pain put Linda Hadjimarkos' life on hold for years. She wasn't able to tend to the garden she loves, couldn't walk up stairs and needed wheelchair assistance on vacation. But following a successful surgery and no longer limited, she's ready to catch up on lost time.
"How do you explain just getting to do life again?" the 55-year-old Eau Claire, Wis., woman says, referring to everyday activities she's looking forward to engaging in again — things like driving, planting her garden and walking for daily exercise.
"I've been really limited," Linda says. "I haven't even been able to walk to the mailbox because my hips hurt so much. I wasn't able to go upstairs for well over a year, and, recently, I've been able to go back up and I said, 'Oh, my upstairs misses me.'"
Linda had her total hip replacement in February 2012, with a revision surgery performed in April 2013. The surgeries were done on her left side, and her surgeon used what's called a "posterior approach" in both cases. This technique involves cutting through muscle in the back of the hip to access the hip joint. Following her first two surgeries, she had a lengthy and intensive recovery — needing to take special precautions and undergo physical therapy.
New options
Knowing a hip replacement on her right side was inevitable, she began to weigh her options and gleaned helpful insights from her daughter, Emily, a registered nurse who works with orthopedic patients. Without disclosing patient information, Emily generally told her mother about a different and highly successful method doctors there were using with patients — an anterior approach to total hip replacements.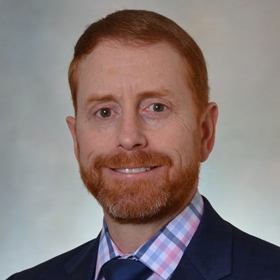 In this method, in which the surgeon reaches the hip joint from the front, less muscle is cut during the operation, often resulting in less pain, quicker recoveries and fewer complications. Intrigued and wanting to learn more, Linda made an appointment with Rusty Brand, M.D., an orthopedic surgeon in Eau Claire. Their consult confirmed that she was a candidate for this type of approach, and she underwent hip replacement on her right side using the anterior approach in December 2013.
The surgery went well, and Linda noticed differences between the two techniques immediately. Knowing that her incision was on top and not below her, she felt more stable and was less worried about tearing stitches or opening up her wound when moving, sitting or sleeping. She also was able to walk sooner and had far less pain than her previous two surgeries. She didn't even need pain pills or crutches this time around.
"It was just night and day different," Linda recalls.
Not for everyone
Dr. Brand, along with his colleague Mark Herr, M.D., underwent specialized training in this approach and have completed more than 100 such surgeries since they began using it with patients in summer 2012. In the right patient, Dr. Brand says the anterior approach can bring definite benefits, but he notes that it's not for everyone, including obese patients, people who have had surgery on the hip before or those with significant hip deformities.
For others considering hip replacement, Dr. Brand says the most important thing is to be comfortable with your surgeon and discuss your alternatives together.
"I think it does have some advantages, but it's just one of many surgical approaches that work for hip replacement," he says.
Linda maintains it was the right method for her and thanks her providers for making the experience so positive.
"Everything was just superior," she says.