Posted By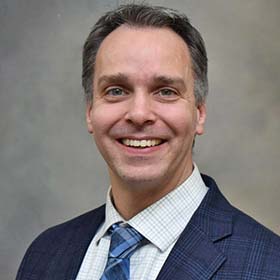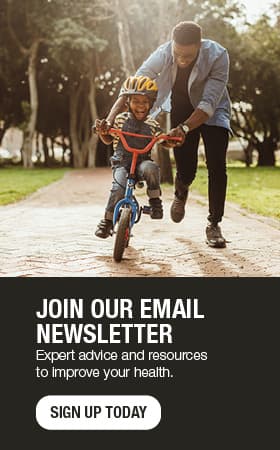 5 tips for getting quality sleep during the COVID-19 pandemic
The COVID-19 pandemic has changed our daily lives and routines. Perhaps it has produced strong emotions or feelings of stress for you.
Unfortunately, anxiety and stress often can interfere with the initiation or maintenance of sleep. One may notice difficulty falling asleep or staying asleep as rumination on life's stressors takes control in the sleep environment. While many people have an occasional sleepless night, regular disturbance of sleep can affect your mental and physical health.
How sleep affects mental health
Mental health and sleep often are connected. Can mood affect sleep? Absolutely! Can sleep impact mood? Surely, yes. The symptoms of sleep disturbance and mental health often can overlap. For example, if you are tired, you may notice that you cannot concentrate or you feel irritable and fatigued. Likewise, a person with mental health challenges also could notice difficulty concentrating or experience similar symptoms of irritability and fatigue.
Insomnia is the most common sleep diagnosis influenced by a person's stress level or anxiety. Insomnia is when a person has difficulty falling asleep or waking during the night or morning.
How sleep affects physical health
Sleep impairment can affect our physiology in many ways. For instance, people who have untreated obstructive sleep apnea have an increased risk for elevated blood pressure, atrial fibrillation and cardiovascular disease.
Aside from obstructive sleep apnea, sleep deprivation can decrease our ability to perform as human beings. People who experience sleep deprivation are at a greater risk for motor vehicle accidents or on-the-job errors. In the current COVID-19 pandemic, sleep deprivation and poor sleep quality are known to make patients more susceptible to viral illness.
As we all adjust to the societal changes during the COVID-19 pandemic, consider these 5 steps to improve your sleep:
1. Maintain a regular sleep schedule.
Go to bed and wake up at the same time each day.
2. Avoid taking naps during the daytime.
Naps can make one less tired in the evenings, and interfere with your sleep rhythm and ability to fall asleep.
3. Be active during the day.
Go for a walk or exercise at home.
4. Be wary of sleeping too much.
Excessive time in bed can promote feelings of fatigue and be frustrating when sleep is not achieved.
5. Take a break from electronics.
Put away your phone and turn off the TV at least one hour before going to sleep.
At some point, many adults experience short-term sleep issues that last for a few days or weeks. However, if symptoms persist, you may have a more serious sleep condition. Sleep disorders are more serious if you find that you are significantly drowsy during the day. For instance, falling asleep or head bobbing while driving, and falling asleep while at work, are definitely concerning, and point to a significant problem with sleep quantity or quality. Also, talk with a health care provider if you snort yourself awake at night, are told that you have prominent snoring or have reports that you stopped breathing during the night.
Sleep disturbances often are symptoms rather than a diagnosis. Stress, anxiety and mood disturbance can certainly promote sleep disturbance in times of life where we are undergoing significant adjustments. Keep good sleep practices during these times, and consider reaching out to a sleep provider for further assistance.
David Dare, M.D., is a sleep medicine specialist in New Prague, Minnesota.