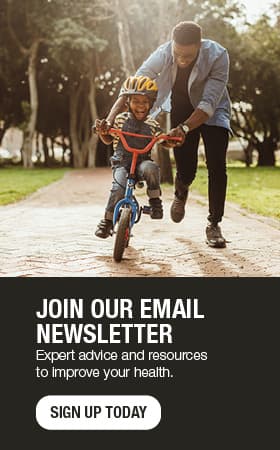 5 inexpensive home fitness equipment items
Working out can increase your health and fitness, but getting to the gym can be difficult.
"Buying a few pieces of fitness equipment can bring the gym to you, and may increase your chances of working out," says Jason Lee, D.O., a Physical Medicine & Rehabilitation and Sports Medicine physician at Mayo Clinic Health System in Faribault, Minnesota, and Rochester.
Here are 5 inexpensive workout items to start your home gym:
1. Jump rope
Jumping rope gets your heart pumping and offers a great cardiovascular workout. It requires little space and can be performed by people at any fitness level.
2. Mat
Mats can protect your back and joints from hard surfaces during your workout.
3. Dumbbells
Dumbbells come in various weights and designs. Choose weights that offer a little challenge and keep them handy. You could curl your way through a commercial break or use first thing in the morning.
4. Resistance bands
Using resistance bands can improve your strength and muscle tone. They take up little space and can travel with you for work or on vacation.
5. Stability ball
This piece of gear will strengthen your core. Stronger back and abdominal muscles can improve your balance and stability.
Learn more about fitness options:
---
For the safety of our patients, staff and visitors, Mayo Clinic has strict masking policies in place. Anyone shown without a mask was either recorded prior to COVID-19 or recorded in a non-patient care area where social distancing and other safety protocols were followed.
Topics in this Post