Posted By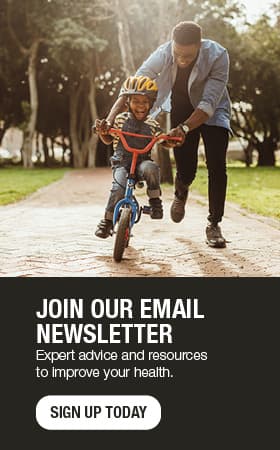 Must-have home fitness equipment
Exercise is a great way to improve your overall health. Regular physical activity not only helps you feel, function and sleep better, it can help reduce your risk of many chronic diseases. The U.S. Department of Health and Human Services recommends at least 150 minutes per week of moderate-intensity aerobic exercise, which is any activity that raises your resting heart rate. In addition to aerobic exercise, two muscle-strengthening workouts that make your muscles work harder than usual are recommended as part of your weekly activity.
It may be difficult to find time to exercise regularly with our busy lives. Gym membership costs also may be a hindrance to your budget.
The good news is these 5 inexpensive workout items used at home can get you started:
1. Jump rope
Jumping rope gets your heart pumping and offers a great cardiovascular workout. When the weather is not the best for an outdoor walk or jog, a jump rope can be a great indoor cardio substitute. Jumping rope can be performed by people at any fitness level.
2. Mat
Mats can protect your back and joints from hard surfaces during your workout. Mats provide a layer of cushion for floor-based exercises, such as yoga, core strengthening and a stretching cooldown after your workout.
3. Dumbbells
Dumbbells come in various weights and designs. Choose weights that offer a little challenge and keep them handy. You could curl your way through a commercial break while watching television, or use first thing in the morning.
4. Resistance bands
Using resistance bands can improve your strength and muscle tone. They are lightweight, take up little space, and can easily travel with you for work or vacation.
5. Stability ball
This piece of equipment will strengthen your core, which is important for the health of your low back. Stronger back and abdominal muscles also will improve your balance and stability to continue moving safely and confidently as you age.
As a reminder, if you have heart, breathing, muscle or joint problems, talk to your health care provider about your plans to begin an exercise routine before starting.
Learn more about fitness options:
Michael Stiller, M.D., is a physician in Physical Medicine & Rehabilitation in Mankato and New Prague, Minnesota.