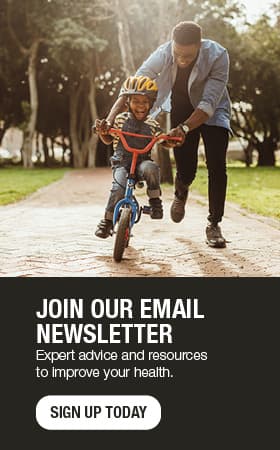 4 reasons young women need a primary care provider
Topics in this Post
As a young adult woman, life becomes more hectic with new responsibilities and changes. You're very busy these days, and dedicating time to establishing with a primary care provider can be challenging, especially if you work during daytime hours or are raising a family.
Here are 4 reasons why it is important to develop a relationship with a primary care provider now:
1. Provides care throughout your lifetime.
A primary care provider can provide a wide variety of health care services.
Family medicine providers, in particular, can care for you from birth and beyond with:
Acute or same-day care
Posthospital medicine care
2. Knows you and your health goals.
The provider-patient relationship is valuable, and having a primary care provider who knows you and your medical history well can improve your experience as a patient and help you achieve your goals faster. After establishing with a primary care provider, future appointments can be more productive. Seeing a provider who already knows your health history allows you to focus more time on the potential problems at hand. Establishing this relationship also allows you to feel more comfortable discussing personal concerns and asking questions.
3. Helps you stay healthy.
If you have not established care with a primary care provider, you are missing out on important preventive care, crucial to maintaining a healthy lifestyle.
Young women should be seen for:
Physical exams
Lifestyle counseling
Vaccination updates
Lab testing, if indicated
Intermittent pap smears (21 and over) to screen for cervical cancer
Preventive testing screens for chronic medical conditions can help providers to diagnose conditions in the early stages before you even begin having symptoms.
4. Coordinates specialty care.
Primary care providers can make specialty referrals, when appropriate, and coordinate specialty care.
After being seen by a specialist, the primary care provider will:
Receive results from your visit and can continue help coordinate your care
Ensure all of your providers are on the same page
Help you to understand your diagnosis and treatment plan
The hope for the future is for young adults to establish with a primary care provider to focus on self-care and preventive care throughout life.
Stephanie Held is a physician assistant in Family Medicine in Le Sueur, Minnesota.
Topics in this Post