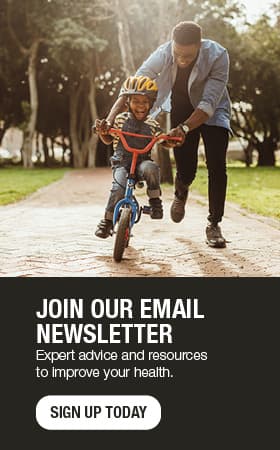 10 tips for growing your own nutrition
During the first summer of the COVID-19 pandemic, many of us turned to growing vegetables to supplement tight grocery budgets or as a new hobby for putting the most-local-ever produce on the table.
If this is your summer to try your trowel at veggie gardening, here are 10 tips to help make sure growing your own nutrition is a success:
1. Be kind to yourself.
Start with a garden you can easily manage that doesn't require a big investment in equipment or soil amendments, such as a big pot, planter or raised garden bed. And remember, you can't control everything. Some plants will die, and others will thrive.
2. Line up some basic supplies.
You'll need a hand shovel, trowel, water can or hose with a spray nozzle, a good pair of gardening gloves, and a 5-gallon pail for weeding, harvesting and toting your supplies.
3. Find a place that's close to your back or front door with easy access to water and plenty of sun.
Part of the fun of gardening is stepping out the door and plucking off a tomato for dinner or snipping herbs for a dish you're preparing.
4. Plant what you like to eat.
5. Know your space.
Pumpkins, squash, cucumbers and zucchini are fun to grow, but they can take over your garden. Know how large and far your veggie choices will spread.
6. Read the seed packet.
The back of the packet will give you key information you need, including the Department of Agriculture zone. In the Midwest, we're in zones 3–5.
7. Plant some veggies from seed; for others, buy seedlings.
Good veggies to plant from seed are cucumbers, zucchini, carrots, beets, peas, beans, lettuce and spinach. Choose seedlings for tomatoes, peppers, eggplants and herbs.
8. Consider square-foot gardening.
Divide a 4-by-4-foot garden plot into 1-foot squares. Each square can be planted with a different veggie or herb. Typically, 1 square foot can hold one tomato plant or 12 lettuce plants.
9. Think about adding edible plants to your landscaping.
You can incorporate annual and perennial plants into an ornamental garden or pot. Choose a plant that's pretty but does double duty as food for your table.
Here are some ideas:
Swap out hostas with purple cabbage, rainbow Swiss chard or rhubarb.
Rather than climbing clematis, plant scarlet runner beans with their pretty reddish-coral flowers and green beans.
Opt for lemon grass, sweet potato vine, herbs, nasturtiums, marigolds and a variety of pepper plants for your ornamental pots, being sure to shop in the edibles section of your local nursery.
Let strawberries stand in for a groundcover and garlic chives for decorative allium.
Choose shrubs like hazel nut, currant, blueberry and serviceberry (also known as juneberry) bushes.
10. Check out your local farmers market or roadside stand for produce that's garden fresh, too.
Cinthia Shireman is a sustainability coordinator in La Crosse, Wisconsin.