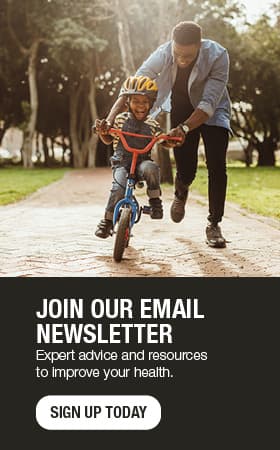 Ultrasonic energy gets Deanne Lee gardening again
Deanne Lee likes to stay active. The 58-year-old Owatonna, Minnesota, resident spends her spare time planting trees and other plants on the seven-acre farm where she and her husband, Curt, live.
"I have 10 to 15 flower gardens — bushes, perennials, roses, hydrangeas — we plant everything," Deanne says. "Last year, we were planning to plant some arborvitae trees for pheasant habitat."
But Deanne had to put those plans on hold when she began experiencing arm pain, tightening muscles and sore joints. Occupational and physical therapy did not help.
"I couldn't even lift a glass of water with one hand," Deanne says. "I lost all basic movement in my right arm. It hurt no matter where I held it."
At that time, Deanne says she believed she would never be able to return to her work in an upholstery department.
As Deanne tried stretches, the pain took hold in both of her arms and her neck. She thought it felt like she had a herniated disk. That's when she went to see Jason Lee, D.O., a Physical Medicine & Rehabilitation and Sports Medicine physician with Mayo Clinic Health System in Faribault, Minnesota, and Mayo Clinic in Rochester, Minnesota.
Sometimes symptoms like Deanne's go away with simple rest. Other patients can find relief with activity modification, steroid injections, occupational or physical therapy, or bracing. After her initial treatments did not produce the desired results, Dr. Lee began exploring other treatment options.
"Deanne's pain was persistent with no improvement," Dr. Lee says. "It was time to look at other interventions and procedures."
Isolating the pain source
Dr. Lee used an MRI and X-rays of Deanne's neck and arm to verify the source of her pain. He was able to rule out a herniated disk. That's because Deanne had tendonitis in both elbows. To treat the issue, Dr. Lee proposed a minimally invasive procedure performed through the skin using ultrasonic energy.
For the procedure, a doctor uses ultrasound guidance to insert a needle through the skin into the damaged portion of the tendon, precisely targeting and removing damaged tissue without the need for conventional surgery. The procedure takes about 30 minutes to one hour. Because there is no surgery involved, patients usually can quickly return to their normal activities.
The procedure has proven effective in treating Achilles tendonitis; knee, elbow, hip and rotator cuff tendonitis; and plantar fasciitis.
Dr. Lee performed the procedure on Deanne's right elbow. Deanne says she was at the office for about an hour the day of the treatment, and then she went home with instructions for exercises and to follow up with an occupational therapist. After the procedure, Deanne says the pain began to ease in both of her arms. After 12 weeks, she was back at work.
Gardening again
"When I couldn't lift a glass, I thought I'd never be able to use my arms again to do the job I'm doing," Deanne says. "But after following Dr. Lee's instructions and doing the exercises, I could straighten my arm out again. I could lift the amount of weight that I used to. The results have been excellent."
Deanne plans to make up for lost time this growing season, and is looking forward to ordering plants and trees for her farm. Dr. Lee says seeing results like Deanne's makes him feel good about the care he provides to patients daily.
"It's gratifying for us and for them," Dr. Lee says. "You're happy that they're better. They've seen an improvement in their quality of life, and they are able to return to the activities that they love and enjoy doing."
---
For the safety of our patients, staff and visitors, Mayo Clinic has strict masking policies in place. Anyone shown without a mask was either recorded prior to COVID-19 or recorded in a non-patient care area where social distancing and other safety protocols were followed.
Topics in this Post