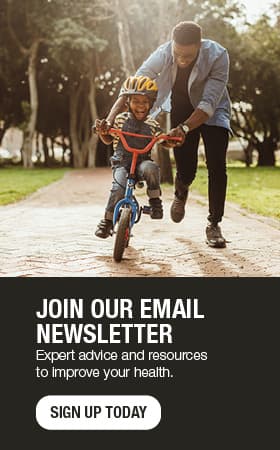 Two-time cancer survivor thankful for mammogram
Topics in this Post
Sixteen years after being diagnosed with Hodgkin's Lymphoma – and beating it – Lynn Dulak of Red Wing couldn't believe that cancer was found once again in her body. This time it was breast cancer.
In 1994, Dulak was a 35-year-old stay at home wife and mother of two young boys and learned that she had cancer. The news was devastating. After successful radiation treatment in the following months, she was thankful to be cancer free.
"After I passed the five-year mark from my diagnosis, I kind of stopped worrying about it," says Dulak.
Then in 2010, Dulak went to Mayo Clinic Health System in Red Wing with flu-like symptoms. At the end of her visit, her doctor said she was due for a mammogram and scheduled one for her.
"I received a call asking me to come in for a second mammogram and an ultrasound. A biopsy confirmed the cancer was there," notes Dulak. "I remember thinking 'Oh my gosh – it's back!'"
Dulak had Stage 3 breast cancer. With a possibility that it could spread to the other breast, she chose to have a double mastectomy (both breasts removed) followed by breast reconstruction surgery. She also endured 12 weeks of chemotherapy.
After learning she had breast cancer, Dulak took a unique approach before her surgery to create awareness about breast cancer. She spoke with high school students enrolled in a health class and gave the female students an opportunity to feel the lump in her breast. Some did, and one student told her it felt "like a Tootsie Roll."
"I wanted to open up a dialogue for them and go home to tell their mothers, grandmothers and sisters to get a mammogram," says Dulak. "It could make all the difference – as it did for me."
Dulak returned to meet with students following her surgery and continues to advocate for preventive measures such as mammogram screenings.
"If there is something there, it doesn't go away just because you want it to," she notes.
She is thankful to be a two-time cancer survivor and was recently able to travel to Ireland with her husband and two sons. It was a journey she was grateful to be around for.
The American Cancer Society and Mayo Clinic recommend that women have an annual screening mammogram beginning at age 40. To schedule a mammogram, contact Mayo Clinic Health System in your community.
Topics in this Post