We are experiencing high call volumes:
Use your account on the Mayo Clinic app or patient portal to check symptoms, get care recommendations and make an appointment.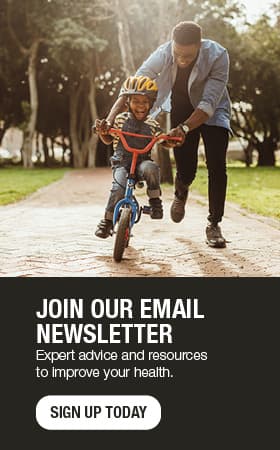 The right diagnosis leads to a bright future for Waseca teen
Concy Castro struggled with attention deficit disorder (ADD) for nearly eight years before being officially diagnosed.
"I first noticed my ADD symptoms when I was 9 years old," says the now 17-year-old high school junior. "Everyone thought it was just bad behavior, because I was acting out. But it was just because my mind was going so fast.
Like many kids with ADD, Castro was experiencing racing thoughts, lack of focus and an inability to keep up with her studies.
"I remember my teachers getting frustrated with me because I couldn't remember something they had just told me," she recalls.
Castro went through junior high and started high school, struggling more and more.
"I decided that school just wasn't working for me, and I just wasn't going to go anymore," says Castro. "I wanted to give up. At that point, I decided I needed help."
Castro's mother, Diana Valderes, scheduled an appointment with Ann Sneiders, M.D., a pediatrician in Owatonna.
As Castro described her symptoms, Dr. Sneiders began to suspect ADD.
"Concy and her mom were thinking it was depression, but when Concy said she was having lots of trouble in school, I suggested she might have ADD," recalls Dr. Sneiders. "They were a little surprised, but really wanted her to get the help she needed."
In addition to observing symptoms, documenting a history of symptoms and family history of the disease, and diagnostic questionnaires, Dr. Sneiders says that the treatment for ADD usually confirms a diagnosis.
"When we give a stimulant medication to a child who doesn't have ADD, they become hyperactive, can't stop talking and just bounce off the walls," she says. "When we give the same medicine to a kid with ADD, they do the exact opposite. They stop talking, they pay attention and they focus. It's usually a pretty dramatic change."
At first, Castro says she was a little afraid to try one of the most common medicines for ADD, called Adderall. But after some reassurance from Dr. Sneiders she agreed — and the change she's felt has convinced her completely.
"I was nervous because it's a strong medicine," says Castro.
"I thought it would make me weird or crazy. I admitted that to Dr. Sneiders and she understood. She sits and talks with you, one-on-one, and really listens and works with you."
Dr. Sneiders says educating the family is the first step in treating ADD.
"It often really helps parents to understand that their child really cannot make himself or herself pay attention by trying harder," she says.
After she started the medicine, Castro worked with Dr. Sneiders to adjust her dosage over the next six weeks. Now, she's been on the same dosage for more than six months — and the results, as Dr. Sneiders predicted, have been dramatic.
"I was ready to quit school before, and now I love it," says Castro. "Things are easier. I have more motivation, and I want to do the things I always avoided before."
Dr. Sneiders says that, as a provider, it's rewarding to see results like Castro's.
"When she called me and told me she was planning for college again, it made my week," she says. "Many times these kids are smarter than average but need their brains to quiet down so the wheels can really get turning. It's pretty cool to see when we can do that."
"Now I know that asking for help doesn't make you weaker," says Castro. "I'm more confident than ever. It's made a big difference for my future."
---
Does your child have ADD?
Along with questionnaires and family history, usually the hallmarks of attention deficit disorder (ADD) are in everyday behaviors. Owatonna pediatrician Ann Sneiders, M.D., says these are the most common signs and symptoms of ADD:
• Endless energy
• Talking nonstop
• Fidgeting constantly
• Interrupting
• Unable to keep hands to themselves
• Bothering siblings
• Blurting out answers
• Unable to stay in their seat
• Forgetting assignments
• Unable to follow instructions involving two or more steps
---
For the safety of our patients, staff and visitors, Mayo Clinic has strict masking policies in place. Anyone shown without a mask was either recorded prior to COVID-19 or recorded in a non-patient care area where social distancing and other safety protocols were followed.