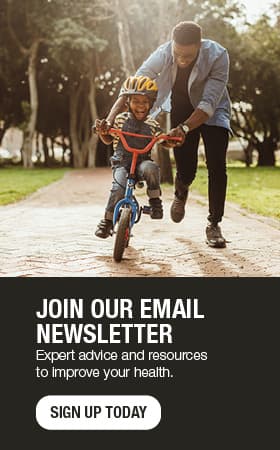 Surgery while in the womb helps baby with spina bifida
An ultrasound was the start of a long, challenging and ultimately rewarding journey for a Lake Crystal, Minnesota, family in fall 2013.
Jamie Snow was expecting her fourth child and was part of Mankato's OB Shared Care Program. The program allowed Jamie to have her normal checkups at Mayo Clinic Health System in Lake Crystal and schedule her delivery at the Mankato hospital. Her attending physician in Lake Crystal was Jamie Johannes, D.O., Family Medicine.
During a routine ultrasound in October 2013, Dr. Johannes noticed something wasn't quite right with the baby's anatomy. She consulted with Jason DeWitt, M.D., Obstetrics and Gynecology, and the two decided that a trip to Mayo Clinic in Rochester was necessary.
Jamie had numerous appointments and underwent a variety of tests in Rochester. In the end, doctors determined that her baby had spina bifida. Mayo Clinic provided Jamie and her husband, Scott, with immediate education, as well as a proposition — surgery on the unborn baby.
"(Scott and I) thought about the surgery for a few days and called back to see if we were candidates," says Jamie. "I went back to Rochester and was tested for two days to check on my health and the health of the baby. Then we met with all of the doctors who would be involved in the surgery. We got a 'yes' from everyone."
One week later, Jamie, who was 25 weeks pregnant, went to Mayo Clinic Hospital, Methodist Campus to spend the night and get prepped for surgery. Norman Davies, M.B.B.S., M.D., Obstetrics and Gynecology, and Nick Wetjen, M.D., Neurosurgery, conducted the operation the next day.
Jamie then spent nine days in the hospital, which was unprecedented — all previous in utero surgery patients spent the remainder of their pregnancy in the hospital.
Jamie was back at work and says the rest of her pregnancy was "excellent." She also was able to have her remaining standard checkups with Dr. Johannes in Lake Crystal. Because of Mayo Clinic's integrated system, Drs. Johannes and Davies were able to seamlessly exchange pertinent details about Jamie and her baby.
"It was great to see how they could share information," adds Jamie.
On Jan. 7, 2014, Jamie gave birth to Jezzabella at Mayo Clinic's Rochester campus. Jezzabella came out kicking her legs as if nothing was wrong. And because of in utero spina bifida surgery, her health outlook is much improved.
"Considering the outcomes we are expecting now from what we were, I wouldn't change (having in utero surgery) for the world," says Jamie. "I can't think of a high enough word to say how happy we are."
Watch a short, animated video depicting how in utero spina bifida surgery works: