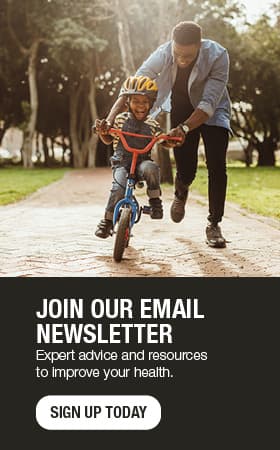 Spinal fusion surgery relieves debilitating neck pain
Ruth Spacek knows what it is like to have a pain in the neck. Not something that is aggravating or annoying, but rather an excruciating and debilitating pain on the left side of her neck.
The 81-year-old La Crosse, Wisconsin, resident began experiencing the pain in 2018, and that pain set her on an 18-month medical mystery journey.
"It was like a hot burning sensation on my left side," says Ruth. "Sometimes it felt like lightening or something. There would be shooting pain that would almost take me down."
When over-the-counter medication didn't lessen her pain, she made an appointment with her primary care provider, Caroline Wilker, M.D., an Internal Medicine physician at Mayo Clinic Health System in La Crosse.
After hearing about Ruth's pain, Dr. Wilker initially referred her to physical therapy and massage therapy. "It worked for a while, but the pain came back," says Ruth. "A massage always felt good, but it didn't cure the problem."
In the months that followed, Ruth tried hot and cold compresses, acupuncture and chiropractic care. She even had a tooth pulled by a dentist, fearing that the pain was due to a tooth abscess. However, Ruth and her husband, Bob, grew frustrated when nothing seemed to stop the pain from returning.
Ruth and Bob's lives were at a standstill. "We just stayed home because I didn't know when the shooting pain would return," says Ruth. "We went on a trip to Arizona, and it was a waste of money because I couldn't do anything. With pain like that, you get depression and feel down."
Finding the cause
After the Arizona trip, Ruth returned to Dr. Wilker, who felt this warranted a surgical consult, referring her to Spine & Neurological Surgery. Ruth was happy with the result of her spinal stenosis surgery a few years earlier and was relieved when a familiar face walked into the exam room. That familiar face was Parker Kelley, a physician assistant who helped with Ruth's previous surgery and was her "ray of sunshine."
"I explained the pain to him, and he really listened to me," says Ruth. "From that point on, everything started to roll."
During her first appointment, Kelley was concerned about Ruth's severe pain.
"The severity of her pain when I first met her was very memorable. She had a great attitude, even though she was in pain," says Kelley. "She had uncommon symptoms, specifically severe neck pain but no headaches, which had not improved with the typical treatments. This is consistent with occipital neuralgia."
Occipital neuralgia is damage or irritation of the occipital nerves. These nerves are located in the neck and scalp, and are responsible for a sensation to the back of the neck and head. There are eight nerve roots that branch from the C2 to C4 vertebrae in the neck. Occipital neuralgia is not common, with only about 3 or 4 people out of 100,000 diagnosed each year.
The condition can be difficult to diagnose because symptoms are similar to other conditions, and treatment options vary considerably based on the location and cause of the irritation or pinching on the nerve. Parker consulted with Navid Khezri, M.D., a Mayo Clinic Health System neurosurgeon.
"On rare occasions, the neuralgia is due to damage or irritation of the cervical roots, particularly C2, before they combine to form the occipital nerves," says Dr. Khezri. "Ruth's MRI showed severe arthritis affecting the joint connecting the C1 and C2 vertebrae on the left side. This had led into abnormal motion and inflammation around this joint, which was pinching the C2 nerve root. The result was excruciating, electrical shock-like pain anytime Ruth moved her neck."
Ruth and Bob finally had answers. They knew what was causing her pain and soon would have a treatment plan to help. "Finally, I had hope that my suffering would be addressed, and I would have relief and be able to age gracefully," says Ruth.
Treating the cause
First, Dr. Khezri recommended that Ruth travel to Mayo Clinic in Rochester, Minnesota, to receive a steroid injection over her C2 nerve root to confirm its involvement in the creation of Ruth's neuralgia. The injection was helpful, as it confirmed that C2 was pinching the nerve root and causing her occipital neuralgia.
Next, Dr. Khezri performed a C1–C2 spinal fusion surgery.
"Ruth was suffering from progressively more debilitating pain that was no longer responding to conservative measures, such as physiotherapy and medication, leaving surgery as the only option," he says. "The goal of the surgery was to eliminate motion from this highly degenerated joint."
Spinal fusion is surgery to permanently connect two or more vertebrae in your spine, eliminating motion between them. Ruth's surgery is believed to be the first performed in La Crosse to treat this type of occipital neuralgia.
"The surgery involves placing screws on either side of both C1 and C2 vertebrae, followed by locking them together using titanium rods," says Dr. Khezri. "The bone-on-bone arthritic joint is shaved down to allow for bony growth across the diseased joint. Ruth's case was particularly challenging in that she had critical arteries right at the surgical site and very soft bones."
After surgery, Ruth was required to wear a neck collar for three months. While some people may be discouraged by it, she began to see her collar as a friend. "I had it on day and night," she says. "I figured this is what I had to go through to get better."
Parker drove to the Spacek's home for a house call when it was time to have Ruth's sutures removed.
"This was during the COVID-19 pandemic, and, as an at-risk patient, I wanted to minimize her exposure to the community," says Parker. "It is also important that we take time with our patients to educate them and listen to their concerns. I also wanted to check her thin skin around her collar and remove her sutures — all of which I was able to safely do in their home. That's what I'd do if it were my family."
Ruth and Bob were impressed with the personal attention. "He went above and beyond," says Ruth. "He really listened to me and got to know us at a personal level. It was so nice."
Six months after surgery, Ruth is feeling better and is feeling little pain. "I told Parker and Dr. Khezri that they saved my life."
The Spine & Neurological Surgery team is thrilled with the results and humbled by her praise. "It's an honor to be part of her surgical care and recovery," says Parker.
Dr. Khezri agrees. "It is such a source of joy when I see the burden of pain lifted from my patients."