We are experiencing high call volumes:
Use your account on the Mayo Clinic app or patient portal to check symptoms, get care recommendations and make an appointment.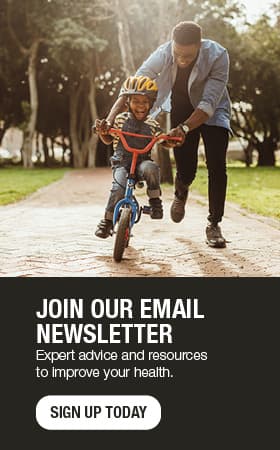 A year later, Good Samaritans still amazed at story that touched the hearts of many
By Sara Berg
Eau Claire
It was a year ago, but I still can hardly believe everything that happened.
On Nov. 5, 2011, I was driving with my cousin Lisa Meier on Interstate 94 near Eau Claire when our tire blew. It was dark and cold outside. Car problems were the last thing we wanted to deal with.
But just then a vehicle pulled over. Victor and Ann Giesbrecht from Canada stopped to help us. He got out his tools and had the tire changed quickly. I remember telling him, "Thank God for you." Victor commented that "someone up above" brought us together.
They drove off, and Lisa and I marveled that a stranger would help us. We were so incredibly grateful.
We pulled onto the highway a short time later. Ahead, we could see that the Giesbrechts had pulled over, and Ann was on the road waving her arms. Did they forget something, I wondered? But as we approached, I could see Ann was frantic. We pulled over and ran to her. In the noise and darkness along the interstate, I heard her say, "heart attack."
That's when my training kicked in. As a certified nursing assistant for Mayo Clinic Health System – Home Health & Hospice, I'm required to be trained in CPR. I've never used those skills on the job, but twice I have used them with the public.
I checked Victor. He wasn't breathing and had no pulse. I began heart compressions. I was scared, but I was on automatic pilot. Adrenaline was running high.
Lisa talked with emergency dispatch. When law enforcement came, they took over CPR and then shocked Victor's heart with an AED. The Mayo One medical helicopter landed right on the highway and brought Victor to the hospital. He was treated for cardiac arrest. Later that week, he had defibrillator implanted, which can shock his heart internally if he ever has a dangerous heart rhythm.
As media learned of the story, they called me and Victor "Good Samaritans," based on the Biblical story of someone helping a stranger. The story took off, making headlines around the United States and Canada.
But the best news was hearing from Victor himself. Lisa and I and the emergency responders reunited with Victor and Ann on Nov. 16, 2011, the day before Victor was released from Mayo Clinic Health System in Eau Claire. It was so wonderful to hug them both!
In this past year, I've taken every chance I could to encourage others to learn CPR. I even conquered fear of public speaking and stood in front of several hundred people at the Heart Walk at Owen Park in October, telling this story and asking them to consider learning CPR.
I hope this past year has been a good one for the Giesbrechts. Recovering from a health problem takes time. I hope Victor is well on his way.
Looking back, it's hard to believe all the turn of events that brought us together. I firmly believe everybody needs to help each other out at times. Sometimes that means changing a tire. Sometimes that means CPR. That's what makes the world a better place.
---
For the safety of our patients, staff and visitors, Mayo Clinic has strict masking policies in place. Anyone shown without a mask was either recorded prior to COVID-19 or recorded in a non-patient care area where social distancing and other safety protocols were followed.