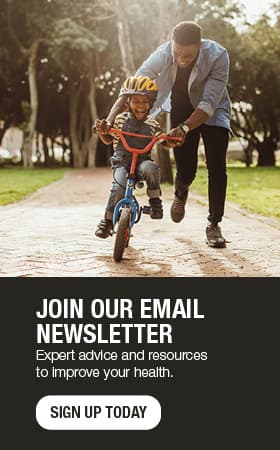 Pyruvic peel wins over skeptic
By Amber Luedtke
As a medical assistant who works in the Cosmetic Services area of the Dermatology Department, I've seen the outcomes of various skin treatments. I've seen radiant skin and confident smiles emerge from exam rooms, and I've seen the before and after pictures telling a patient's success story. It wasn't until I saw my own before and after photos that I understood the power of skin treatment.
After spending my teenage years tanning in the summer without sunscreen, I developed brown patches of sun-damaged skin along my left jawline. When Amber Evenson, R.N., suggested I try a pyruvic peel, I agreed, but I didn't expect any miracles. None of the other treatments I'd tried worked, or if they did, it wasn't for very long.
I was even more skeptical when my first of four peels only lasted a minute. Add this to the fact that there were no side-effects, no missed days of work and no visible improvements — I figured that the pyruvic peel wasn't going to work. Still, I went through the other three treatments, which were two weeks apart. With each treatment, the pyruvic peel was left on longer — about three to five minutes.
By the third treatment, though, I knew the miracle I hadn't been expecting had happened. Because the results weren't instantaneous, I didn't actually believe my skin was transforming, but I was impatient and wrong. Not only were the brown patches hardly recognizable, but some of my wrinkles were gone, too. My face seemed to glow. My husband even commented on the brightness of my skin!
I'm so thankful that I decided to have the pyruvic peel. Amber is so knowledgeable and exceptional at what she does. Although I advise everyone to use sunscreen, Cosmetic Services at Mayo Clinic Health System in Eau Claire will take care of sun damage that the sunscreen didn't. They truly are remarkable, and the department is worth a visit. You won't regret it!