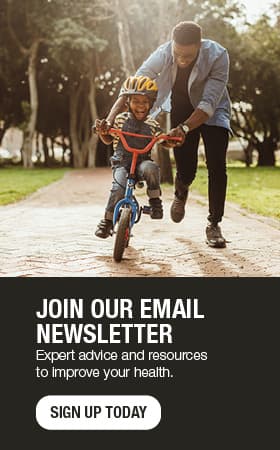 Peeling back time: Skin treatment rolls back the years
By Betty Glaser
Lately, I have had more and more people comment to me, "You look younger and refreshed! What are you doing differently?" People guess that I've lost weight or changed my hair. The truth is, I have had chemical peel treatments to reduce wrinkles and even out my skin tone.
Just a few months ago, I was at a work conference in Chicago. At the conference, I was able to see a chemical peel demonstration, as well as before and after photos of patients who have had the treatments done. Additionally, I had the opportunity to hear testimonials from nurses and estheticians who had been using the products for years. I couldn't believe the outcomes that their patients had experienced. I was very excited about these products and decided to try them out myself. Being a typical woman over 50, I really wanted to look younger and even out my skin tone.
I had an initial consultation with Amber, a nurse in Cosmetic Services in Eau Claire. During the consultation, Amber asked me what results I was looking for and what I wanted to change. After listening to my concerns, she offered several different options I could pursue. I could do as much or as little as I wanted to. After thinking through my options, I decided I wanted to start small and try an eye/lip peel.
Two weeks after my consultation, I started the peel treatments, and within two to three days, I began to see results. Next, I decided to try a neck/face peel. The results from the neck/face peel were incredible! That is what really contributed to my new youthful appearance.
Throughout this process, I really liked that the products could be matched to my skin type to meet my personal needs. It is a personalized process. I did not feel any pain during the chemical peel treatment; I only felt a warm sensation. They started treatments gradually, only leaving the peel on for two and one-half minutes. Then, after seeing the results of the first peel, they increased the time to five minutes for the second peel.
I was happy I didn't experience any downtime after having the chemical peel. I was able to continue to go about my day-to-day business and didn't have to take any time off of work. I am so happy with my results. I no longer have any blemishes or uneven skin tones to cover up, so I choose not to wear makeup. Looking back at my wedding photos from two years ago, I really wish I'd had the treatments done then.