We are experiencing high call volumes:
Use your account on the Mayo Clinic app or patient portal to check symptoms, get care recommendations and make an appointment.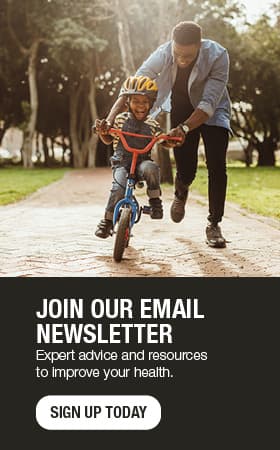 Paul Berg's Story: A first responder answers a call that saves his life
When his phone rang at 3 a.m. one cold morning in January, Paul Berg, 61, knew someone was in trouble. So Berg, a volunteer first responder and emergency medical technician with 35 years of service, did what he'd done thousands of times before. He left the warmth of his house and headed out in the dark toward a neighbor in need.
"We're a little town," says Berg of Odin, Minn., population 106. Everybody knows everybody else — which is why people in trouble often call Berg's home before they call 911.
As often happens, Berg arrived at the patient's house before the ambulance. After determining that the patient was in cardiac arrest, he quickly pulled her out of the recliner she was sitting in so that he could begin CPR.
"When I pulled her out of her chair, I felt something in my back pop," says Berg. That 'pop' marked the beginning of Berg's transition from provider to patient.
A few minutes later, an ambulance arrived to transport the patient to Mayo Clinic Health System in St. James. Berg rode along to help care for her. After emergency room staff took over, he sat down to rest. Almost immediately, Berg started to feel pain. "It was like someone was twisting a knife in my back," he says. "I've never felt pain like that."
After examining Berg, Thomas Koehnen, M.D., an emergency medicine physician, ordered an electrocardiogram to check for problems with Berg's heart. The test was negative, so Dr. Koehnen ordered a CT scan to check for a ruptured disk in Berg's back.
"Dr. Koehnen didn't see anything wrong with my back, but he did see a spot on my right kidney that concerned him," says Berg, who stopped in to see his regular family physician, Lindy Eatwell, D.O., before leaving the clinic. Dr. Eatwell agreed with Dr. Koehnen that the spot was concerning, and ordered an ultrasound exam of Berg's kidney. The results suggested a tumor, and Berg was referred to Joe Lee, M.D., a urologist in Mankato. After reviewing Berg's previous test results and ordering a dye contrast CT scan, Dr. Lee confirmed what Berg already suspected: He had kidney cancer.
---
For the safety of our patients, staff and visitors, Mayo Clinic has strict masking policies in place. Anyone shown without a mask was either recorded prior to COVID-19 or recorded in a non-patient care area where social distancing and other safety protocols were followed.