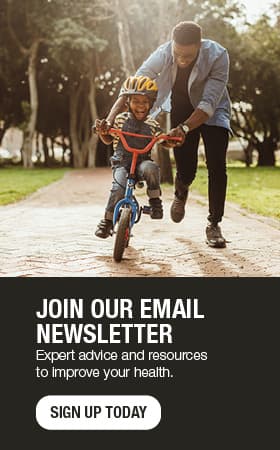 Part 2 Mayo Clinic Health System Hospice helps a son grant his mother's dying wish
The biggest challenge of the journey
When Abu and Mariama finally arrived at the airport for check in, they faced one of the biggest obstacles of the journey.
"Once at the boarding terminal, the manager took one look at my mother and said that they were not going to allow her to board the plane," says Abu. "With the support of other passengers, and after much disputing, (the manager) agreed to let her on the plane under one condition: I had to get a doctor's order."
Mariama's primary physician was unreachable and no other physician at her clinic would sign the order.
"I again turned to Hospice," says Abu. "After explaining my predicament to them, a nurse was able to get the medical director to agree to write an order."
The final word had to be with the pilot, and he agreed to let her on the plane. Abu and his sister wept tears of joy. However, the flight was filled with uncertainty as Abu could see his mother's health slipping. The family feared the worst. But she made it.
A surprising return
Mariama even became aware, responsive and talkative for a few days after they arrived in Sierra Leone. Abu had to delay his return flight three times because of her temporary recovery, but he was happy to spend a few extra days with his mother.
"On the day of her death, I had come in the morning as usual to visit with her," says Abu. "When she heard my voice, she asked me, 'Are you still here?' I told her I was. She told me to go back. I asked why she was chasing me away. She stated, 'Because your job is done here.'"
"That evening she asked to be cleaned up and dressed. She went to bed and died at midnight with a very happy look on her face."
Mayo Clinic Health System Hospice was part of a unique experience for Mariama and her family. The work that the team did helped make a dying wish a reality, something that can inspire hope in all patients and families facing serious illness. Mayo put the needs of the patient first.
---
For the safety of our patients, staff and visitors, Mayo Clinic has strict masking policies in place. Anyone shown without a mask was either recorded prior to COVID-19 or recorded in a non-patient care area where social distancing and other safety protocols were followed.
Topics in this Post