We are experiencing high call volumes:
Use your account on the Mayo Clinic app or patient portal to check symptoms, get care recommendations and make an appointment.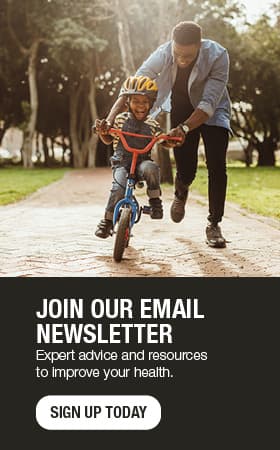 Mondovi woman advocates for breast cancer awareness and education
Mary Jane Diller of Mondovi, Wisconsin, began mammogram screening when she was in her 30s when cysts were discovered in her breasts. "The first one made me panic," says Diller, who had her cysts treated. "Thankfully, they were benign," Diller says of her noncancerous condition.
The American Cancer Society and Mayo Clinic Health System recommend that women with an average risk of breast cancer start mammograms at age 40. When there is a family history of breast cancer, a mammogram before age 40 may be recommended.
"We want women to know that mammogram screening, in addition to self-breast exam, is the best way to help detect abnormalities in breast tissue," says Kathy Sieg, director of Radiology Services at Mayo Clinic Health System – Oakridge. "A mammogram can detect an abnormality in its early stages, rather than finding something later when the outcome may not be successful."
A number of women in Diller's life have had breast cancer, including her husband's mother, who lived into her 90s, and his sister, who died in her 30s. Although breast cancer doesn't run among Diller's blood relatives, she's diligent about her screenings. Diller has two daughters who also take their annual mammogram screenings very seriously. "They never miss it. Neither of them would go a year without a mammogram," Diller says.
Diller thinks education and awareness is the key to helping women realize mammograms may cause some discomfort but, typically, not pain. "Just think of this as another routine. My girlfriends and I support each other. I'm having my screening today," she says at her recent mammogram at Mayo Clinic Health System – Oakridge in Mondovi. "Another one of my friends is having her screening Monday."
In the past, people used to be afraid to use the two words "breast" and "cancer" together. "I think it's about women helping women and people coming together," Diller says of October Breast Cancer Awareness Month activities. "Even our local high school football teams are wearing pink for their games. It's because they want to do this. It's about getting the word out there and not being afraid."
---
For the safety of our patients, staff and visitors, Mayo Clinic has strict masking policies in place. Anyone shown without a mask was either recorded prior to COVID-19 or recorded in a non-patient care area where social distancing and other safety protocols were followed.
Topics in this Post