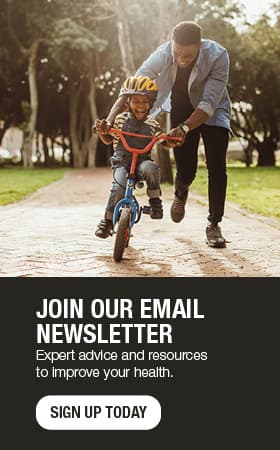 Massage therapy the right touch for hospice patient
by Debra Farmer, C.M.T., and Courtney Peterson, R.N.
All members of the hospice team utilize their specialties in caring for hospice patients. Massage therapy is a welcomed and integral part of that team. Massage therapy often can alleviate pain and anxiety felt by the patient and the caregiver. It also can reduce the amount and/or frequency of pain medications that are prescribed. Many of our patients have never experienced a massage until they are in hospice. Not having experienced a massage before, the patient may not understand or believe how beneficial a session can be. Massage provides a deep state of relaxation, which allows the patient to let go of all the stressors in his or her mind. Many of our patients have expressed the calmness and deep relaxation they feel during and after each session.
Nancy Wensel, a hospice patient, has pulmonary fibrosis, a condition that occurs when lung tissue becomes damaged and scarred. The thickened, scarred and stiff tissue makes it difficult for lungs to work properly, causing a person to become progressively short of breath. Medication and other therapies sometimes can help to ease any discomfort, and in Nancy's situation, massage therapy definitely has made a positive impact on her health. Pulmonary fibrosis was causing muscle tightness in Nancy's lower leg, limiting her mobility and causing her to miss out on activities. However, focusing on the muscles and connective tissue used in breathing, swallowing and walking during her massage therapy sessions, she was able to relax her body, which decreased her back pain and allowed her breaths to come more gently and without strain. Massage also enabled Nancy to avoid taking medications unless absolutely needed. Although Nancy currently is taking medication to ease her pain, we believe she would have needed the pain medication much sooner had it not been for massage therapy. In hospice and massage therapy, Nancy has found comfort. She was told she had anywhere from three weeks to three years to live, and during this time, she couldn't stand or walk. But, massage therapy on her calves, thighs and feet have enabled her to walk again. Nancy still is amazed at how wonderful and relaxed she feels.
During a massage therapy session, not only are muscles and soft tissues relaxed, but one's entire well-being, or spirit, has the opportunity to release anxiety and to just be present in that moment. In massage therapy, we have a saying, "There are issues in the tissues, and with our touch, we are able to 'give the tissues permission to release what no longer serves the person.'" When our patients are able to relax, pain, in its many forms, is lessened and a sense of well-being may enter. This allows the hospice patient to experience more peace with a greater ability to cope with daily life. And this is exactly what is seen during visits with Nancy. She often says how wonderful she feels after her massage therapy appointments, and you can tell just by looking at her that she truly feels calm and well-rested.