Posted By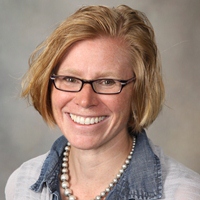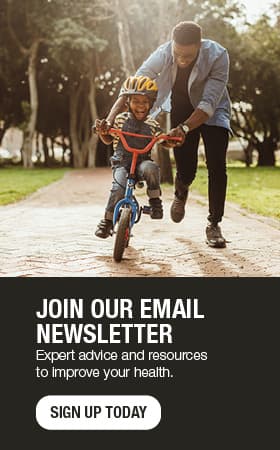 As a pediatrician, I tell children diagnosed with Type 1 diabetes that they can live long and healthy lives with this disease. It is no longer a death sentence.
As a sibling, I've watched my sister deal with Type 1 diabetes for years. Over the course of my lifetime, I have seen firsthand the amazing changes that have happened through research for this disease. From crude blood sugar testing and awkward insulin dosing in the 1960s to today's continuous glucose monitor and insulin pump, efforts by the Juvenile Diabetes Research Foundation have greatly improved my sister's life.
As a runner, my goal always has been to run for charity at some point. When the opportunity to run in support of JDRF presented itself, I couldn't pass up marrying two things near to my heart. One of my running partners, Natalie Hanson, and I are running the London Marathon April 21 while raising money for JDRF to fund vital research to cure, treat and prevent the condition.
After bombs killed three people and injured more than 140 in the Boston Marathon on April 15, Natalie and I find our thoughts and prayers with everyone there. And we are even more committed to running the London Marathon in support of JDRF.
Type 1 diabetes affects up to 3 million people in the United States, including some 450,000 children, all of whom require multiple daily insulin injection or pump infusions simply to stay alive. Type 1 diabetes is caused by a problem with the immune system and cannot be prevented by adopting a healthy diet or exercising regularly.
Together, Natalie and I have raised almost $11,000 in 10 weeks. The London Marathon states: "The race is the largest annual fund-raising event in the world," last year raising 51.8 million pounds ($79.5 million).
The London Marathon is one of the world majors along with New York, Chicago, Berlin, Boston and Tokyo. It is highly competitive to enter. Natalie and I were both denied last year, but I concurrently applied through JDRF. I was granted access off the wait list at the end of January, and there was an extra spot for Natalie available at the same time. A typical marathon training program is anywhere from 18 to 24 weeks on average. With 11 weeks before the race once our entry was confirmed, it was quite a shortened training regimen.
Add to that Mother Nature's wrath of sub-zero temperatures and late-winter massive snowstorms, and let's say our mettle has been tested. However, we have remained healthy, and our spirits are high. We are ready to race!
The comparatively balmy conditions predicted for London on April 21 (68 degrees) will be welcome. The race winds through historic London and its neighborhoods, finishing just past Buckingham Palace. About 36,000 people — including 1,000 from the U.S. — are taking part in the marathon. Natalie and I are two of only six U.S. runners on the 190-person JDRF team. It has been such a pleasure to communicate with our "teammates" across the ocean over the last 10 weeks.
We also are supported locally by 20-plus "mother runners" — friends who have run our long runs with us through nasty weather conditions. Some time ago, we dubbed our running group the Sole Sisters (though some husbands are allowed to join from time to time). They have been invaluable on this journey.
A huge number of my Mayo co-workers have been supportive — financially and emotionally. I am so grateful. We are a great team! We are taking Mayo across the globe, heart and "soles," in this effort to fight juvenile diabetes.