We are experiencing high call volumes:
Use your account on the Mayo Clinic app or patient portal to check symptoms, get care recommendations and make an appointment.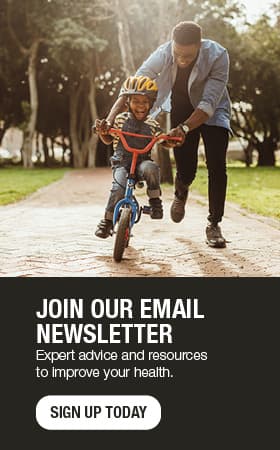 Josie Jackson: Living Well With Diabetes
"I would never wish diabetes on anyone," says Josie Jackson. "But if you're going to be diabetic, Waseca is the place to be."
Jackson speaks from experience. The 63-year-old Waseca woman was diagnosed with the disease in 2009. Soon after, she signed up for the Diabetes Education Program at Mayo Clinic Health System. There, she met Julie Schema, a certified diabetes educator, and Sue Seykora, a registered dietitian.
"I met with Julie and Sue and a group of other people who had been newly diagnosed with diabetes," says Jackson. "We learned about medication, nutrition and exercise as it related to diabetes."
For two years, Jackson used those lessons to successfully manage the disease. But by December 2011, her condition had started to change. She began having to go to the bathroom more often, and noticed her vision was becoming blurry — two signs of uncontrolled diabetes. Jackson scheduled an appointment with her primary provider, Daniel Stahl, M.D., a family physician. "My blood sugar was sky-high," says Jackson.
Dr. Stahl advised her that she would need to begin taking insulin — not a prescription she was anxious to fill. Schema says beginning insulin therapy can be difficult for many people.
"People hear that they are going to have to use insulin, and they want to run from that," she says. "They feel like failures. But I tell them that's not the case. Diabetes is progressive. You can take action to slow the progression, but you can't stop it altogether. Most people with type 2 diabetes will eventually need to take insulin. And that's okay, because it's a great tool to help manage the disease. It's a very effective medication that will give people a lot of bang for their buck."
The idea of giving herself injections made Jackson nervous. So she met again with Schema, who listened to her fears and then helped her overcome them. "Julie worked with me until I was comfortable giving myself an injection," says Jackson. "We practiced on sponges. Julie lifted up her own shirt and gave herself a shot filled with water. She was so patient with me. It was exactly what I needed."
Schema says she was impressed by Jackson's ability to take on the challenge of insulin. "She really struggled to use the needle, but she did a great job," Schema says. "It was not easy for her to take that first step. But now she injects easily. She's done remarkably well. She is a model patient, and has made a number of other changes to help her better manage her disease."
Those changes include adopting healthier eating habits and getting regular exercise. "I joined Weight Watchers and started working out in the physical therapy area at the medical center," says Jackson. "Committing to exercise is a big change for me. Not so long ago I could have won an award for why I didn't exercise. I had so many excuses. But now, I go to the gym right after work and do 30 minutes on the recumbent bike. Afterward, I put an 'e' for exercise on the date in my calendar. I have exercised every Monday through Friday since Jan. 5. When I look at all those 'e's' in my calendar, I feel good."
She credits those good feelings, in part, to Schema and Seykora. "Julie and Sue make you feel so cared for and so empowered to take on the challenges that come with diabetes," says Jackson. "Not only with me, but with whoever they are seeing. They welcome you with their body language, and with their words. Everything says, 'We're here and we're going to help you and help you and help you until you don't need us anymore.'"
---
For the safety of our patients, staff and visitors, Mayo Clinic has strict masking policies in place. Anyone shown without a mask was either recorded prior to COVID-19 or recorded in a non-patient care area where social distancing and other safety protocols were followed.