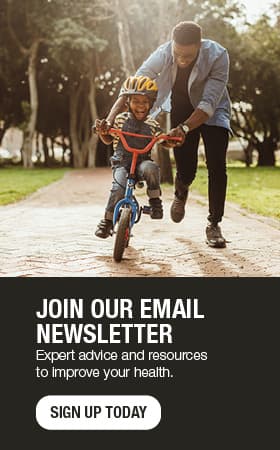 How The Mayo Clinic Diet class changed my life
By Wulfhard Schoenweitz
I started to realize how difficult it is to make a healthy lifestyle change when I started watching the unhealthy habits of my friends and family. Even though some of them suffered from diabetes and obesity, I noticed they never changed their diet or exercised.
When I was diagnosed with diabetes 10 months ago, I knew I needed to make a change. I didn't want to be like my unhealthy friends and relatives. I signed up for The Mayo Clinic Diet class, and I'm so glad I did! I learned so many valuable things, such as the importance of reading labels, portion control and maintaining a healthy lifestyle. I learn something new about my diabetes every day, and The Mayo Clinic Diet class has given me the tools necessary to control it.
Since taking the class a few months ago, I've lost 25 pounds. I've made so many healthy changes to my life, it's difficult to even remember my old habits! Now, I grow most of my own food. I have a vegetable garden and raise my own rabbits. I buy organic chickens, as well as use all-natural food for the rabbits. If I need to buy food from the grocery store, I read labels and avoid preservatives whenever I can.
The Mayo Clinic Diet class has helped me gain control over my life and my diabetes. If anyone is looking to make a lifestyle change, I highly recommend this class — you won't regret it!