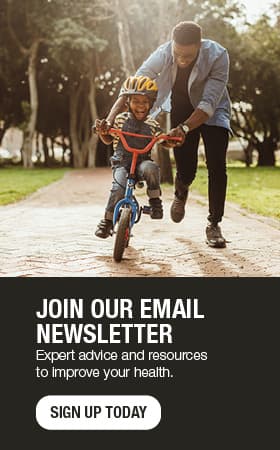 Heart attack patient lives to tell another fish tale
Rochelle Diercks was used to her husband's fishing tales. But the tale he lives to retell from his annual fishing trip in June 2016 is even more unbelievable than any embellished story she's ever heard before.
For over 50 years, Elmer Diercks of Red Wing, Minnesota, has been going on annual fishing trips with his buddies and sons, and now grandsons, to northern Minnesota and Wisconsin. "Although the faces may have changed over the years, the memories made on these trips have lasted a lifetime," says Diercks.
On the last day of his most recent trip to the Yellow River in Danbury, Wisconsin, Diercks woke up bright and early to send off his son and grandson before they departed for home. "That was the last thing I remember before waking up in a Robbinsdale hospital," says Diercks.
When he awoke from a medically induced coma, his buddies were eager to tell him what had happened. They had found him unresponsive, lying inside his truck and blue in color. John Bauer and Jeffrey Boigenzahn, both of Red Wing, had enough training to know that Diercks had likely suffered a heart attack. They performed CPR on Diercks for over 20 minutes until the ambulance arrived.
The ambulance transported Diercks to a small airport, and he was airlifted to a trauma center. An ultrasound showed that his veins were too small to undergo open heart surgery. Instead, he had a coronary intervention placing five stents into his arteries to keep them open.
"The first four to five days in the hospital were really tough," says Diercks. "I had absolutely no memory and was experiencing paralysis." Over the next few days, he regained his memory and the mobility in his arms and legs, and was released from the hospital 12 days later.
In September, he followed up with his primary care provider, David Bahl, M.D., and cardiologist Jeremy Thaden, M.D., at Mayo Clinic Health System in Red Wing. Upon completing their evaluations, they gave him full clearance to carry on with his life as he knew it before his heart attack, which included fishing for walleyes and deer hunting.
They also suggested a cardiac rehab program offered at Mayo Clinic Health System in Red Wing for patients with heart problems. Diercks remembers being a bit skeptical to the idea, "But, after attending my first session, I knew that I had made the right decision."
Over the course of the next 12 weeks, Diercks went to his therapy sessions three times a week, for a total of 36 sessions. Bethany Binger, a cardiac rehabilitation therapist, initially met individually with Diercks to set up an individual exercise prescription based on his fitness level and then reassessed him after every 30 days.
"In setting up a treatment plan for cardiac patients, it's important to look at all of the factors that impact one's lifestyle, such as their exercise and nutrition habits, psychosocial issues, and tobacco and alcohol use," says Binger. In addition to the 60-minute rehab sessions, participants receive instruction on nutrition, yoga and medication management. Behavior change classes are offered once a month to participants of the program. Binger continues, "I feel this program improves a patient's quality of life by providing them with whole-person care to help them live an overall healthier lifestyle."
"Before starting my cardiac rehabilitation sessions, I could only walk for about 10 minutes at a time. Now, I'm walking 25 to 35 minutes a day and actually look forward to my daily walk," says Diercks. "I not only learned how to strengthen my heart during class, I also learned how to eat better." Diercks has lost 45 pounds by cutting back on carbohydrates, fatty foods and salt, and eating more fruits and vegetables.
As a husband of over 61 years and a father to six boys, 15 grandchildren and five great-grandchildren, Diercks has a lot to keep him going. "I have so much to be thankful for, and because of John and Jeffrey, and the amazing support system I've had throughout this experience, I am going to enjoy every minute of it," says Diercks. When asked if he will be going on the annual fishing trip come June, he quips, "I wouldn't miss it for the world."