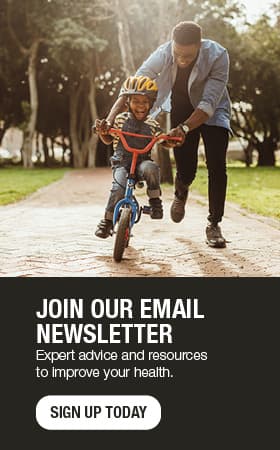 Family participates in Heart Walk in support of son
Family and friends join Jackson Lindquist, front left, at the 2012 Heart Walk. The 2013 event is Saturday, Sept. 28, at Carson Park in Eau Claire.
By Susan Barber-Lindquist
One night in the hospital for a new heart valve.
It sounds too good to be true.
But here's something that sounded even better to a 15-year-old boy: Getting back on the golf course three days later. With a cart, of course.
Our son Jackson, 15, was the recipient of a new pulmonary heart valve this June at Mayo Clinic. Jackson's doctors inserted a catheter into a leg vein and guided the valve to Jackson's heart.
Thus, Jack could hold off a fourth open-heart surgery. To say we all are thankful is an understatement.
Each year, our family takes part in the American Heart Association's Heart Walk, appreciative of the support of so many and all the leaps and bounds heart research continues to take.
We'll do so again next weekend, along with 15 other teams from Mayo Clinic Health System, which is a sponsor of the event. Join us in the fight against heart disease and stroke, the nation's No. 1 and No. 4 killers.