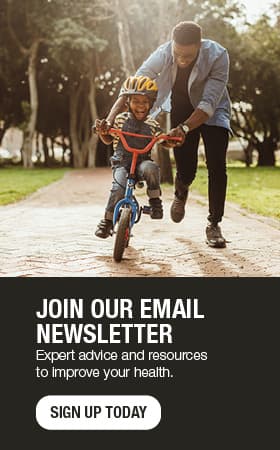 Big Blue Dragon Boat Race: Paddling with purpose
When Linda Loper looked in the mirror, she didn't see someone who fit the image she had of a breast cancer patient.
"I thought breast cancer happened to older women," she says. But Loper (pictured at right, with daughters Katie Loper, left, and Lindsay Schilling, right, also a breast cancer survivor), who was diagnosed with the disease in 2007, was just 48 at the time. By the time she finished treatment two years later, she had a new image in her mind.
"I discovered there are many different faces of breast cancer," says Loper, who wanted to help others discover that as well.
That's one reason she signed up for the Big Blue Dragon Boat Race, which raises money for breast cancer programs and services at the Center for Breast Care in La Crosse. Fifty-two teams of 20 paddlers, plus a drummer and steersperson, compete against each other.
Dragon boat racing originated in China about 2,000 years ago, and began gaining popularity with breast cancer survivors in the late 1990s. That's when a Canadian doctor discovered that repetitive-motion exercise, such as dragon boat paddling, could help breast cancer patients avoid developing lymphedema, a permanent swelling that can occur in the arms or legs after surgery or radiation treatment.
"I thought dragon boating would be a great way to keep in shape and raise awareness about who gets breast cancer," says Loper, who paddles with team "2 Tough 4 Cancer." The team is made up of breast cancer survivors and their supporters, including Loper's youngest daughter, Katie.
"Racing is a lot of fun, and the whole experience is uplifting," says Loper of the race and associated events. One of the most meaningful parts of the experience for Loper is the release of pink roses and carnations into the river in honor of breast cancer survivors and in memory of those who lost their battle with the disease.
Loper says the support of her teammates has been invaluable, especially this year. Both her mother-in-law and daughter, Lindsay Schilling, were recently diagnosed with breast cancer. Schilling, who was undergoing treatment during this year's race, cheered her mother and sister on from the sidelines. But next year, she plans to paddle herself, with a team from Rochester, where she lives.
"When I first joined the dragon boat team I didn't know my daughter would be diagnosed," says Loper. "You just never know what the future holds. It's been so helpful to have the support of my team this year."