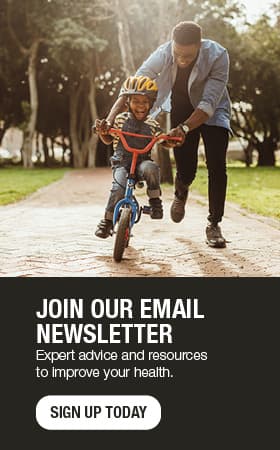 Becoming yourself: Becky Grahm's story
by Becky Grahm
In 17 months, I lost 45 pounds without the use of medication, surgery or costly frozen meals. The weight that had crept on over the last decade, and it had been easy to blame menopause, stress at work and other things for the added pounds. I wish I could say I had an "Oprah a-ha" moment or my physician's warning that my rising cholesterol was close to requiring medication inspired me to change my lifestyle. Instead, it was just a regular sunny day in May looking over my summer clothing and realizing changing seasons meant going up a size or getting serious about losing weight.
As a retired nurse, I knew the necessary steps for losing weight; I needed to make smarter food choices, practice portion control and find inner determination. I made small changes like eating breakfast daily, incorporating more fruits and vegetables into my meals and limiting carbs to healthy whole grains. I found inner restraint to eat small portions of sweets and treats. With each pound lost, my vow to eat clean grew stronger.
I dreaded exercise, but knew it was critical to my weight loss success. I renewed my interest in bike riding and brisk walking. I had to start slowly so my reluctant muscles could adapt. Today, I bike or walk five miles a day, and it provides me energy and a sense of accomplishment.
After losing the weight, my cholesterol results showed a dramatic improvement and do not require medication. I still find the need to weigh daily to prevent backsliding into old habits.
I hope to have many years of healthy and active retirement to enjoy with family and friends. More importantly, I have awakened an inner strength I had forgotten existed. To quote Anna Quindlen, "The thing that is really hard and really amazing is giving up on being perfect and beginning the work of becoming yourself." I am on that journey to become a better self each day.