We are experiencing high call volumes:
Use your account on the Mayo Clinic app or patient portal to check symptoms, get care recommendations and make an appointment.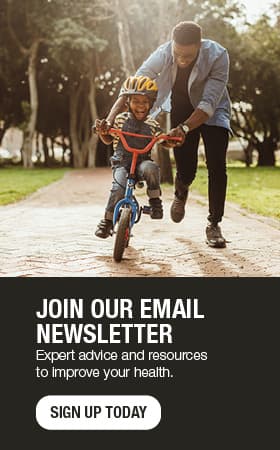 Aiden LaFrance: Kids connect with loved ones through speech pathology
From brain injuries to autism, from simple language delays to swallowing difficulties, speech pathologists see patients of all ages and abilities, like Aiden LaFrance (5), of Albert Lea.
La France has apraxia of speech, or a difficulty saying what he wants to say correctly and consistently.
"The cause of apraxia of speech is unknown and cases very greatly in severity," says Carol Hassebroek, a speech pathologist at Mayo Clinic Health System in Albert Lea, who works with LaFrance.
LaFrance has been working with Hassebroek as well as physical therapists and occupational therapists at Mayo Clinic Health System in Albert Lea since the beginning of the year.
"Really we are all working on improving Aiden's coordination," Hassebroek says. "Physical therapy is working on his gross motor skills with his whole body, occupational therapy is working on his fine motor skills with his hands and arms, and I'm working on his speech, which is also a fine motor skill. With all of us working together on the same thing he is able to improve that much faster."
LaFrance's mother, Nicole, says the combined efforts have helped him immensely.
"Aiden's gone from only saying a few little words to being able to speak in short sentences and share his feelings," he says. "It's incredible. We can tell he is happier being able to express himself."
Services for kids: Speech delays and autism
The Speech Pathology departments in Albert Lea and Austin spend most of their time with kids.
"We work with a lot of kids with autism, as well as kids with speech delays or fluency disorders," says Michelle Soukup, a speech and language pathologist in Austin.
"For kids with speech delays, we play games with them that incorporate lots of drills and repetition, having them produce their problem sounds in the beginning, middle and ends of words," says Soukup.
Having support at home makes a big difference.
"We love when parents can come into a session, because if they understand the kinds of tools to use, these kids make gains so quickly," Soukup says.
For kids with autism, Soukup says the therapy depends on the child's age and ability, but the therapists typically work on maintaining attention and focus with younger kids, then as the children get older, therapists work more on following directions, using expressive language, putting sentences together and understanding social language.
Services for adults: Stroke and swallowing
Speech and language pathologist Julia Screeden says most of the adult patients she sees are trying to recover language after a stroke or brain injury. "We work on any issues they're having with language and cognition, including word-finding, naming and labeling, following directions, sequencing, reading and listening comprehension," she says.
The department also helps adults with difficulty swallowing, or dysphagia.
Though the time needed to fully recover varies with the type of issue, Screeden says support provided at home nearly always speeds the recovery process.
Collaboration
Speech Pathology regularly teams up with Occupational Therapy to design complementary treatment plans.
"When we can address their sensory and speech needs at the same time, kids with autism particularly seem to respond better," says Screeden.
The department also works closely with area schools to ensure students are getting the services they need.
"Lots of kids are getting services in the schools as well as here," says Screeden. "We coordinate so that we can set the same goals."
---
For the safety of our patients, staff and visitors, Mayo Clinic has strict masking policies in place. Anyone shown without a mask was either recorded prior to COVID-19 or recorded in a non-patient care area where social distancing and other safety protocols were followed.