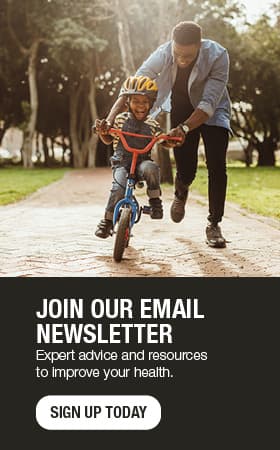 A special Mother's Day: part 2 of 2
This is part 2 of Leanna's story. The link to part 1 is below.
Luck on their side
Leanna's husband once worried that he was losing both his wife and unborn child. Had Fernando not have called 911, that could have happened, Dr. Willette warns.
"Certainly, if she had been at home and had not had access to medical care, she could have died, and her baby could have died, as well," Dr. Willette says. "But they did the right thing, called the ambulance and got to the hospital quickly. It was a very tenuous situation — and people still can die in those situations — but she got access to care right at the critical moment, and we were able to intervene and do all the things to help her get her out of the seizures and deliver her baby before either she or the baby had any long-term complications from the disease."
Leanna credits her fast-acting medical team for the positive end result.
"I had a lot of people involved in my care, and I thought they all performed wonderfully, were very supportive and took very good care of me and my son," she says.
First glimpse 'overwhelming'
Leanna, who had been in and out of consciousness during the ordeal, says her first memory is of seeing her son.
"I just remember being so excited," she recalls. "It was still a little bit overwhelming because the day before I didn't have a baby, and I really had no concept of what happened. My memory began at that point in time."
While her new feelings were a bit of a blur, Leanna says she remembers being "just so exhilarated and happy" at the revelation of being a mother.
Today, little Sy is flourishing. He's smiling, learning how to giggle, sitting up and nearly rolling over, Leanna proudly says.
Deeper meaning on Mother's Day
Leanna, a nurse practitioner at Mayo Clinic Health System's Express Care, is scheduled to work this Mother's Day but knows the day will still be special.
"This will definitely be an exciting Mother's Day," she says. The day reminds her of the love and appreciation she has for her mother and gives her insights into her own journey into motherhood.
"I think what it really does is put back into perspective the importance of motherhood and appreciating your family," she says.