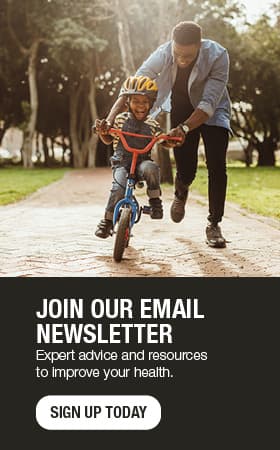 Your health care provider: Here to help keep you healthy
If you asked health care providers why they chose a career in medicine, I bet most of them would say to help people. And in our field, helping people means trying to keep them healthy.
Today, the majority of our health care costs — about 70 percent — are due to chronic disease, including diabetes, heart disease and high blood pressure. In many cases, these conditions can be prevented by making healthy lifestyle choices, such as eating a healthful diet, getting regular exercise and avoiding smoking.
Providers have always understood the importance of preventive health care. Now, the health care system is recognizing it too. Instead of focusing on treating diseases and injuries, we're seeing increased efforts to highlight disease prevention and health promotion.
That's good news for us as a society and for each of us as individuals. Chronic diseases are costly, both in economic and health terms. These diseases drain budgets and shorten lives. If you live with a chronic condition or know someone who does, you know from personal experience how much time, money and effort goes into treatment.
Making healthful choices can be challenging, but we want to work with you to make it easier. We want to give you the information and tools that can help you live long and healthy lives. After all, that's what we went into medicine to do. Check out mayoclinic.org and mayoclinichealthsystem.org for health and wellness information. And for round-the-clock access to your health records and support from your health care partners at Mayo Clinic Health System, sign up for Patient Online Services.