We are experiencing high call volumes:
Use your account on the Mayo Clinic app or patient portal to check symptoms, get care recommendations and make an appointment.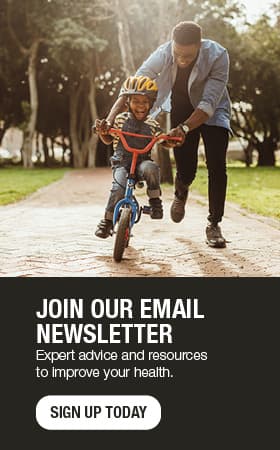 Working Together to Improve Your Health
When it comes to your health care, the most important relationship is the one between you and your provider. That's as true today as it was back when doctors still made house calls.
But as a Mayo Clinic Health System patient, other relationships also have a significant impact on your health. The relationships among the doctors, nurses and other staff members in our health system help ensure that you receive the best care available, whether you live in Lamberton, Minn., Tomah, Wis., or anywhere in between.
These relationships affect you because they allow us to share what we know. Imagine a group of doctors getting together to talk about the care they provide to their patients who have diabetes. They talk about the support they offer and the treatments they recommend. They also look at their patients' outcomes. Are the patients keeping their blood sugar in check? Are their cholesterol and blood pressure under control? Are they getting the tests they need?
Getting together to look at patient outcomes is more than an interesting exercise. It's a way for doctors to learn from each other to improve patient outcomes. For example, when discussing outcomes, doctors may discover a colleague whose patients have significantly better results or who can accomplish identical results in a more efficient way. When they look more closely, they may find that this colleague does a few extra things to help her patients successfully manage their diabetes, including sending reminder postcards when patients are due for tests or appointments, and coordinating a diabetes support group.
This is how "sharing best practices" works. Colleagues who have relationships can discover and implement the best strategies for care and find their own patients' care will improve.
Mayo Clinic Health System follows this model to ensure our patients receive the best care possible. Each month, teams focused on preventive care, chronic care management or hospital and emergency care meet to discuss ways to improve patient care. They talk about what works in their practices and how to implement those solutions throughout the health system, so that all patients benefit.
In addition to collegial relationships, our providers have access to data that helps drive the changes that we make. Of course, we'd never share protected health information, but we can review general patient information that helps us understand why some patients are doing so well at managing conditions like diabetes. We can then use that information to implement strategies across our whole system to improve care for all patients.
When it comes to your health, who you know - and what they know - matters. Mayo Clinic Health System is working hard to ensure that the providers you know and trust have all the information they need to deliver the best care possible every day.
---
For the safety of our patients, staff and visitors, Mayo Clinic has strict masking policies in place. Anyone shown without a mask was either recorded prior to COVID-19 or recorded in a non-patient care area where social distancing and other safety protocols were followed.