Why wait? Access your health information now using Patient Online Services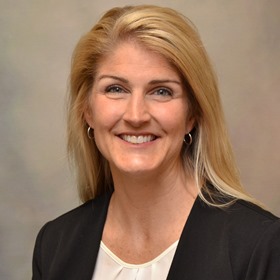 Jill has coronary heart disease and schedules a visit with her primary care provider at her local clinic. After her appointment, she has her blood drawn to check her cholesterol level. She is told she will receive the test results in a few days by mail. So she waits — and waits.
Meanwhile, Jack was seen by his provider and is given a prescription to help manage his pain following a recent surgery. The medication will soon run out, so he calls his local clinic to renew his prescription and is told someone will call him back in the next day or two. So he waits — and waits.
Do either of these scenarios sound familiar to you? If you prefer to spend less time waiting by the phone for a call back and want to connect to someone directly on your care team today, you can use Patient Online Services.
Gain instant access
As a physician, I know how important it is to get timely answers to your health questions. Patient Online Services gives you direct digital access to your health records. And beginning in August 2014, you also can view the records of a dependent — such as a child or older parent.
Your lab results and prescription refills are just a few examples of personal medical information you can access online 24/7. Clinical notes, medication lists and upcoming appointments also are available through Patient Online Services.
Need to print an immunization history? Just log in, and you'll have instant access to the documents you need.
Do you have a health question to ask? You can send a secure direct message to your care team, and you will receive a response within two business days.
We want to make sure we meet all of your health needs — from prevention to health and wellness to urgent care. Enhanced communication will enable us to deliver a better health care experience to you.
Get started today
You can create an account from your computer or by downloading the Mayo Clinic patient app on an iOS or Android device for free. All you need is your Mayo Clinic patient number. If you don't know your number, call 507-284-3350 to obtain it.
Patient Online Services is a convenient way to access your health information quickly and confidentially. Why wait any longer? Sign up for this free service today.
To learn more, watch this Patient Online Services video.
Comments (3)
James D. Andre
Thursday, February 11, 2016
I have been trying to log in to my acct. to see my lab results in Arcadia, WI from 02/09/16 for hrs. This is the most complicated web sites I have ever used. I may not be tech savvy but I am not stupid. I have seen the same Patient Online Services screen dozens of times and have tried every option to get to a screen that asks for my user name and password and have not found it. I guess I'll just call the clinic on the phone and ask them to mail me a print out of what I want.
Site Administrator
Wednesday, September 10, 2014
Hello! Please visit the Billing and Insurance section of the site you visited. You will be able to find all the help you need there. Please let us know if we can be of any further assistance.
Debra L Feit-Arnold
Tuesday, September 9, 2014
I need my account number to make payments.