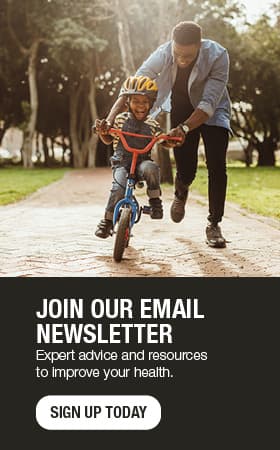 Volunteering: Giving back to the community
My name is Nancy Nix. I am a 70-year-old retired grandmother of 10 grandchildren. Before retiring, I worked for an engineering firm, an electric utility and a natural gas utility. I decided to become a volunteer in 2014 after my husband of 32 years needed surgery. The staff in Barron took such great care of him that, after he recovered, I decided to give back by volunteering. I currently volunteer in the gift shop and the surgery procedure areas. I also do clerical work for Volunteer Services.
Since I volunteer in several areas, I do a variety of tasks. In the gift shop, I help customers, ring up sales, stock shelves and more. In the surgery procedure area, I greet patients in the lobby, take them to their procedure room and make them feel comfortable. Once a patient is discharged, I accompany them to the lobby, disinfect the room, change linens and prepare the room for the next patient. In Volunteer Services, I enter data into the computer and help with any other projects that need to be completed.
I look forward to the days that I volunteer. I enjoy meeting new people, putting them at ease and assisting them in any way that I can. It takes little effort to brighten the day of an employee, patient or visitor; and, volunteering makes me feel good about myself. Employees will often go out of their way to let volunteers know how much they appreciate the help. I have even had patients thank me for volunteering, which makes the experience worthwhile.
Overall, being a volunteer at Mayo Clinic Health System has been a wonderful experience for me. It has encouraged me to grow as an individual and get out of my comfort zone, as well as learn new skills and give back to the community.
You, too, can volunteer at Mayo Clinic Health System. You must be at least 14 years old to volunteer. All ability levels are welcome. Sign up to volunteer at a location near you.