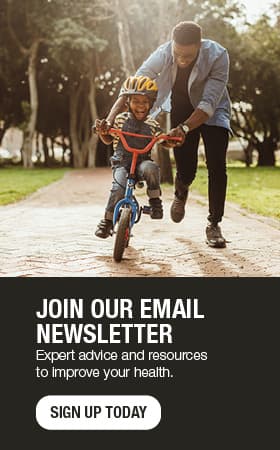 Volunteering a family affair for Osseo, Wis., couple
Neal and Marilyn Adcock have been volunteering for just about 35 years in nursing homes in communities where they've resided. They moved to Osseo 12 years ago and have been volunteering at Mayo Clinic Health System – Oakridge's nursing home for nine years.
Now that they are both retired, they volunteer. Neal helps with resident field trips and clergy rotation. He also helps with devotions every other Tuesday and Thursday. Marilyn runs bingo on Fridays.
"I always tell a joke during bingo, and one day, one of the residents told me to quit talking and get back to the game," laughs Marilyn.
"These folks are a part of our family," Neal says. "Volunteering is in our blood."
Neal also has volunteered for other organizations, such as the Eau Claire County jail.
"We are people persons," Marilyn says.
When the couple volunteers for the clergy rotation service on Sundays, they also bring their family and grandchildren. The entire family sings and helps with page turning in the hymnal.
"We think it's important for families to share in this experience together and hope to pass this tradition along from generation to generation," Neal says.
They've made great friends at the nursing home.
"The hard part is that knowing when you leave, you don't know if you will ever see them again," Neal says.
But they make volunteering at Mayo Clinic Health System – Oakridge a part of their lives. It's about how they feel after they volunteer and feeling satisfied about what they do.
"Instead of going for coffee to shoot the breeze, we come here and shoot the breeze," Marilyn says. The couple says they believe they are happier because they volunteer.
They recommend volunteering to others. They say there are many ways to help. Reading a book or just sitting and visiting with the residents and tenants are just a couple ways to help make someone's day.
"Once you get started, you'll be hooked. People need you; your neighbors need you," Neal says.