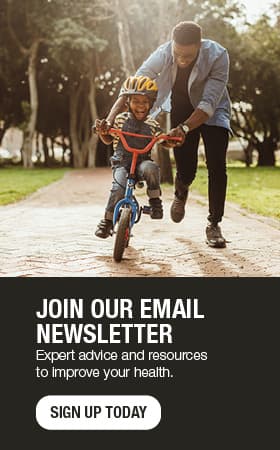 The future of health care starts today
For many Americans, the topic of health care can be murky, confusing and even a little unsettling. Political factors, insurance reform, technological advancements, the rising cost of pharmaceuticals and physician shortages are all factors that contribute to this uncertainty. Although each of these topics has played a role in defining the current state of health care, we need to begin focusing on a deeper, more fundamental view of health care that will lead us to a future that provides an enhanced experience for patients and their families, ensures high-quality care with every medical encounter and mitigates the growing cost of health care across the country. This future state can be achieved, but only if we embrace a shift in how we as patients seek care and how we as providers deliver that care.
A need for change: Rising costs and sicker patients
Health care spending in the United States has increased dramatically over the past 25 years. In 2013, health care spending within the U.S. accounted for 17.1 percent of GDP (compared to 10 percent in countries such as Japan, Norway, Australia and the United Kingdom). This is compounded by the fact that our U.S. populations continue to get sicker—requiring more medications, more advanced medical care and more frequent hospitalizations, resulting in higher health care costs. Furthermore, the year-over-year decline in government-provided health insurance also contributes to that cost.
While there's no silver bullet to combat these challenges, there is hope. Health care organizations have a tremendous opportunity to develop a better system for our patients.
A potential solution
Part of the solution is a three-pronged approach of improving patient care, focusing on the health and wellness of populations, and reducing cost. All three prongs must work together.
First, by improving patient care, we're creating new efficiencies, enhancing patient outcomes and properly leveraging all types of health care delivery to assure that everyone receives the right care, at the right time, in the right clinical setting.
Second, by focusing on the health and wellness of populations, we're helping people make healthy choices. This helps to reinforce the importance of disease prevention, avoid chronic illnesses and reduce the need for hospitalization. It focuses on providing consistent and reliable information, actionable education, convenient access to health management tools and individualized care plans.
Finally, improving patient care and focusing on health and wellness will significantly reduce health care costs. This includes patients spending less on visits to hospitals and clinics, as well as avoiding the long-term financial burden and physical effects of preventable illnesses like high blood pressure, diabetes and obesity.
Traditional medicine vs. team-based care
Traditionally, the practice of medicine has focused on a single-physician model in which that physician served many roles—primary care provider, medical specialist, radiologist and sometimes even general surgeon (for minor procedures). However, the advancement of technology and the associated growth of medical knowledge has forced physicians to become more and more specialized in their clinical expertise—making the traditional model of practicing medicine more and more difficult.
In contrast, team-based care emphasizes a more proactive, collaborative and holistic approach to patients and their needs. For example, a patient's medical team would consist of his or her primary care physician, advanced practice providers (certified nurse practitioners), behavioral health specialists, registered nurses, nursing assistants, pharmacists, social workers, therapists, health care coordinators and many other health care professionals. These multidisciplinary teams work in a "patient-centered" approach to health care, focusing on the health and well-being of each unique patient.
The right care
In the modern era of 21st century health care, several different levels of care have been developed to ensure the right care is provided at the right time with the right provider. Online patient portals, web-based express care services and nurse phone lines exist to help patients and their families with health care problems or concerns that don't require the direct input of their physician or advanced practice provider. Urgent Care and Express Care clinics are available to treat minor illnesses or injuries on a "walk-in" basis—without the need to schedule an appointment or present to the emergency room. In many cases, these alternative care options are readily available, cheaper and more efficient. Optimally, if an online patient portal, urgent care provider and primary care physician are all part of the same organization, the patient will experience even better continuity of care.
The future of health care is promising — in our community, our region and at Mayo Clinic. Primary care teams offer proactive and preventive care that supports each patient's health and wellness goals, and convenient care options are available both on- and off-line to ensure the right care is provided at the right time.
I think we would all agree that the medicine of yesterday doesn't look like the medicine of today—or tomorrow. And so, the way we practice and deliver medicine to our community shouldn't be confined to historical ideas. We'll keep finding innovative, effective and cost-efficient ways to better serve our patients. Consistent with Mayo's history, we'll also offer our assistance to our lawmakers, who work hard to make health care more accessible and affordable. And, working together, we'll continue our mission of delivering the best possible health care to the communities we serve.
James R. Hebl, M.D., is the regional vice president of Mayo Clinic Health System, Southwest Minnesota Region.