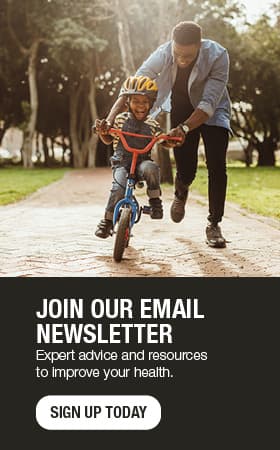 Mayo Clinic responds to Johnson & Johnson COVID-19 vaccine pause
On Tuesday, April 13, the Centers for Disease Control and Prevention (CDC) and the Food and Drug Administration (FDA) announced a joint recommendation to pause distribution of the Johnson & Johnson vaccine after reported cases of rare blood clotting events in recipients. As a result, Mayo Clinic will follow this guidance and pause on delivering the Johnson & Johnson vaccine until further notice.
Why is the FDA and CDC recommending a pause on distributing the Johnson & Johnson vaccine?
Out of an abundance of caution, the FDA and CDC recommends a pause on the Johnson & Johnson vaccine based on six rare blood clotting events in recipients. While a review is underway to address next steps, the FDA and CDC are asking health care providers to watch for, evaluate and report cases.
How long will this pause last?
The Advisory Committee on Immunization Practices (ACIP) is meeting Wednesday, April 14, to evaluate and review the data from the rare adverse event cases reported so far. ACIP is an independent immunization advisory group for the federal government agencies. Based on that evaluation and recommendation the FDA and CDC may communicate their findings and next steps regarding this pause. Mayo Clinic is committed to patient safety and will take the time required to understand more about the evolving situation.
What should patients who have received Johnson & Johnson do at this time?
This rare blood clotting reaction has occurred in 6 people out of nearly 7 million people who have received the Johnson & Johnson vaccine. The six cases involved women between ages 18 and 48 and occurred 6 to 13 days after vaccination.
If you have received the Johnson & Johnson vaccine in the last three weeks and are experiencing unexplained severe symptoms, such as severe headaches, leg pain, abdominal pain and shortness of breath, you should seek emergency care.
Does this affect the Pfizer and Moderna vaccines?
Evidence of these blood clots have not been reported in either the Pfizer and Moderna vaccines.
Get answers to your questions
Visit the COVID-19 Vaccine page for more resources, including answers to FAQ regarding the safety, eligibility, availability and timing of COVID-19 vaccines. To learn about Mayo Clinic Health System's recommendations for the public, check the COVID-19 page.
Information in this post was accurate at the time of its posting. Due to the fluid nature of the COVID-19 pandemic, scientific understanding, along with guidelines and recommendations, may have changed since the original publication date.
Topics in this Post