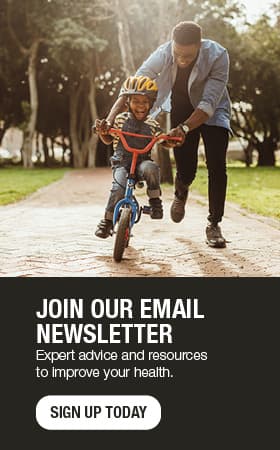 Putting better health in your health care
Today, you probably think of scheduling a doctor's appointment as something you do when you're sick. But soon, you may think of scheduling those appointments with your medical team as a way to prevent complications of chronic conditions and stay well.
That's because the health care system is changing. Mayo Clinic Health System is looking for ways to partner with you to help keep you healthy. Rather than just treating life-changing conditions, such as diabetes or high blood pressure after they are present, we want to help you avoid developing them in the first place.
One way we're doing this is by creating patient care teams. Instead of receiving care exclusively from one provider, you will be supported by teams of physicians, physician assistants, nurse practitioners, nurses, medical assistants and specialists. The goal is to provide you with the right care by the right provider at the right place and time, whether that's in your hometown or in Rochester.
We're also developing new tools to help you get the care and information you need when you need it — without requiring a visit to the exam room. Some of these tools include telephone-based nurse lines, Patient Online Services and electronic consults.
In the weeks and months to come, you'll be hearing more about these changes from your health care providers. You'll also be hearing more about what you can do to stay healthy.
Achieving good health takes a team effort, and you are the most important member of your health care team