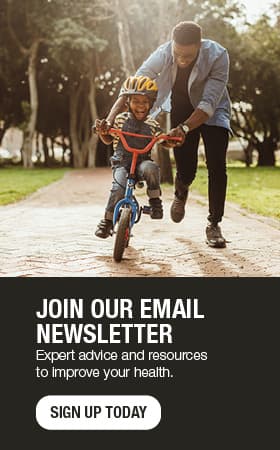 Topics in this Post
As parents, we lay the foundation for our children to become successful adults, teaching them about responsibility, setting clear expectations and hoping they make good decisions. But there are challenges and tough conversations along the way.
So, when do we begin to have conversations with our children about alcohol? In a recent survey, one in three fifth and sixth graders, ages 10-11, said alcohol was available and easy to get. Approximately 10 percent of nine- to 10-year-olds have started drinking, one in three begins drinking before age 13, and by age 15, approximately 50 percent have had at least one drink. Children go through many different stages as they grow up. What's appropriate to tell an 18-year-old versus a 9-year-old about alcohol and drugs varies.
Yet, it's never too early to begin the conversation. Here are some basic guidelines for this essential talk:
Listen before you talk, and encourage conversation. As adults, we often think we have "all the answers," and sometimes we are anxious to share our wisdom or opinion and forget to take the time to listen. Really listening is one of the most important things we can do to help our children.
Talk to your child and ask open-ended questions. Talk to your child regularly about their day, feelings, friends and activities. Ask questions that allow for further discussion rather than eliciting a simple "yes" or "no" answer. Example: "Tell me about your favorite part of your day," instead of "Did you have a good day?"
Be involved in your child's everyday world. Get to know their friends and interests. Educate your child about the importance of maintaining good health — psychological, emotional and physical.
Set expectations, limits and consequences. Make it clear you do not want them drinking or using drugs and that you trust them not to. Talk about the possible consequences of use, and be clear about what you will do if the rules are broken.
Be honest and open. Care about what your child is going through as they face and make decisions that will affect their lives now and in the future.
As graduation approaches, talk with your kids about their hopes and dreams and remind them of their responsibility when it comes to alcohol.
By Mayo Clinic Health System staff
Topics in this Post