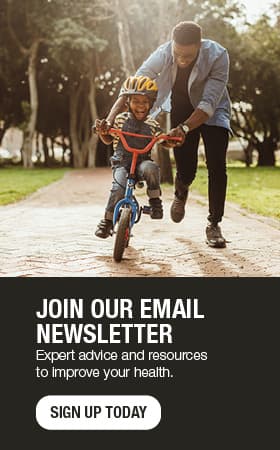 Operating Room 10 and Dr. Charles William Mayo
by Elaine Stewart
In a recent visit to Mayo Clinic in Rochester, I was reminded of some great memories from my days of working at St Mary's Hospital over 50 years ago. I want to share some of those memories.
My first visits to Mayo Clinic and St Mary's Hospital began in 1957. My father was diagnosed and treated at Mayo Clinic for Lymphoma and I made several trips with him during his illness. He eventually passed away at St Mary's Hospital in 1959. I enjoyed the visits to Rochester, so a couple of months after my father's death, I decided to seek employment at Mayo Clinic. My first stop was St Mary's Hospital where I was granted an interview with Sister Merici, the supervisor of Surgery. When I walked out of her office that day, I had a position as a surgical technician! No background check and no waiting period. Sister Merici didn't tell me at the time, but later told me she hired me because my modesty and wholesome innocence appealed to her.
I was trained on the job by the nurse in charge of Operating Room (OR) 10. I was excited and a little scared too because my new job seemed like a huge challenge. And, I had no idea who I would be meeting and working with for the months and years to come. When I found out one of these people would be Dr. Charles W. Mayo, well, you can only imagine how I felt! I only had started my new job as a surgery technician when he was scheduled to do surgery. I was worried about meeting him, but he made it very easy for me. I was mopping the floor when he walked in and jumped on my mop and greeted me with a warm smile and welcome. From that time on, I was totally comfortable with him. He never held himself above anyone — that's the kind of person he was.
Dr. "Chuck" is what everyone called him, but I always just called him doctor. As time passed, I did get to know him well. When he was scrubbing and I was standing by to help him gown, we had many conversations, just the two of us. He always showed an interest in what I was doing and what my aspirations were. The other surgery staff members were busy getting the patient ready for surgery, so this allowed me the opportunity to visit with him before he stepped up to the surgery table. I cherish those times.
Dr. Mayo had a specialty that saved many patients from needing a colostomy. It was called a low anterior resection. He had special instruments made for this procedure that were long and could reach deep into the patient's abdomen. It was a tedious surgery due to the limited access and long instruments required for the resection. I rarely scrubbed in to hand instruments in these surgeries because there were several non-sterile things that would come up during the surgery that would need my attention. Due to the level of concentration required to perform this procedure, Dr. Mayo would often get drops of sweat on his brow. As he turned away from the table, it was my cue to carefully remove those drops of sweat. I also adjusted the light for this surgery, and it needed to be adjusted often throughout the procedure. He always complimented me for my ability to get it just right each time.
Dr. Mayo also had a great sense of humor and could be quite the character at times enjoying a good laugh and doing a little teasing. But when he came to the surgery table, it was all about the patient. Unlike some of the surgeons, Dr. Mayo was mostly silent during surgery. When he did speak, it was related to the surgery. He was respectful of the patient at all times and he was respectful to all of us in OR 10. Most of the time, the patient was already under anesthesia by the time the surgeon came in, but Dr. Mayo tried, when possible, to see the patient for a brief moment before anesthesia was given. I clearly remember one of those times because it defined him as the compassionate man he was. A woman was brought into the operating room to have her surgery when Dr. Mayo was present. The woman looked up at him with her sad eyes and said, "I don't know how this will turn out, but I want you to know I don't have anyone in this world." Dr. Mayo looked kindly at her and said, "You have me." Just three little words, but we could tell how comforting those words were to her as she smiled and closed her eyes.
Dr. Mayo was generous and thoughtful to all of us in OR 10. When he went to Florida for his winter retreat, he always brought back cases of fresh fruit for each of us. At Christmas, there were always gifts. One Sunday afternoon, we were invited to join him on his yacht in Wabasha. It was a great adventure with wonderful food and drink for all. I loved every minute of it! I wish I would have taken a camera along!!
To sum it all up, it was a wonderful experience to work alongside someone like Dr. Mayo. I worked there until my first son was born right there at St Mary's Hospital in September, 1963. My husband decided we would be leaving Rochester, so I didn't have the opportunity to return to my job. Before we left, I made one last trip to St Mary's to say goodbye to everyone I worked with. Dr Mayo wished me well, put his hand on my shoulder, and with his witty sense of humor said, "But, who is going to fix the light?"
Dr. Charles W Mayo retired the following year.