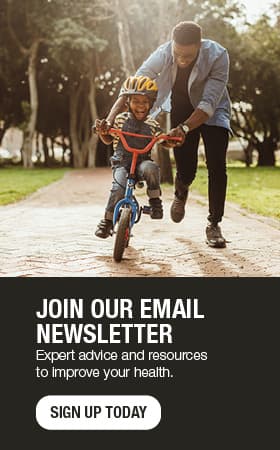 One family, three generations of medical care
by Nancy Kohlhepp, R.N.
Luther Hospital has played an important role in my family's life. My father, Dr. Allen Limberg (who patients called Dr. Allen), completed his medical internship and residency at Luther Hospital in Eau Claire, Wis., (now Mayo Clinic Health System in Eau Claire) in 1946. In 1950, he moved to Glenwood City, Wis., to practice medicine with his brother at the Limberg Clinic (now Mayo Clinic Health System – Red Cedar in Glenwood City).
Patients of Limberg Clinic may remember a little girl at the clinic named Laura Kohlhepp (now Laura Nelson, D.O.). Laura is my daughter and Dr. Allen's granddaughter. Laura remembers looking at X-rays with her grandfather around the kitchen table. That is where her dream of becoming a doctor took hold.
Meanwhile, I recently retired from my role as a nurse in Mayo Clinic Health System's endoscopy lab after 26 years.
There is a special bond that goes back to the Dr. Allen era in Glenwood City. He would make house calls 24/7. If a woman was in labor, many times he would pick her up at her house and take her to Menomonie. He would explain, "I had to go there anyway to deliver the baby." The father would come after he finished his milking chores. It was not uncommon for him to take mom and baby home after making rounds and discharging them also. One time after a huge snowstorm, Dr. Allen received a phone call to make a house call just outside of Glenwood City. After getting two vehicles stuck in the snow, he had his three sons shovel them out. He came in the house and called for me to drive him on a snowmobile. The family at the house was so shocked to see us in that weather.
Today, Laura and her husband, Dr. Drew Nelson, mark the third generation to begin employment at Mayo Clinic Health System in Eau Claire and Menomonie. They both are physicians in the Emergency Department in Eau Claire. Laura became a physician, as she wanted to be a doctor like her grandfather.
I know Laura's grandpa, Dr. Allen, would be so proud of Laura fulfilling her dream. I had to smile when we heard that Laura and Drew are expecting their first child with the expected due date of Jan 28 — Dr. Allen's birthday. I wonder if the new baby's dreams will ever include Mayo Clinic Health System as they have for her numerous ancestors.