We are experiencing high call volumes:
Use your account on the Mayo Clinic app or patient portal to check symptoms, get care recommendations and make an appointment.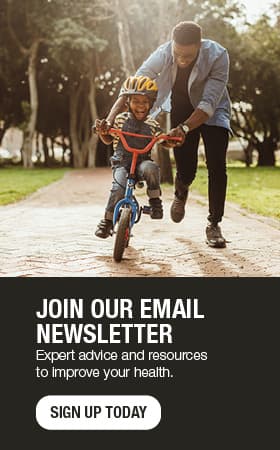 I love being a hospice volunteer
By Pat Soderlund
When I mention to someone that I am a hospice volunteer, they might say, "I don't know how you can do that." I try to explain that I do not volunteer for me, so much, but do get self-satisfaction knowing I am "paying it forward" in my own way.
My 15 years of volunteering has had its ups and downs. The ups include being invited into people's homes and meeting so many interesting people. I have yet to meet a patient or caregiver that does not want to share their family stories with me, and I eagerly listen. When I am in their home, there usually are photos or memorabilia that the patient, if they are able, likes to tell me about.
The only "down" is getting too attached to the patient. When they pass away, I grieve as if I were family. One particular family did treat me like a member of the family. I sat with them at the visitation and funeral, went to the committal and luncheon, and then to their home where we spent hours looking at photos, crying and laughing.
Looking back, I wish I would have kept a journal about each patient, but I do have fond memories. Being a hospice volunteer is rewarding for me, and I hope to continue as long as I can. My epitaph should say, "Pat believed in the Golden Rule!"
---
For the safety of our patients, staff and visitors, Mayo Clinic has strict masking policies in place. Anyone shown without a mask was either recorded prior to COVID-19 or recorded in a non-patient care area where social distancing and other safety protocols were followed.
Topics in this Post