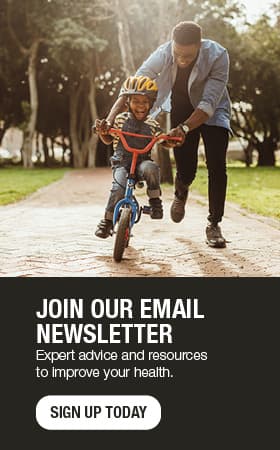 Helping you 'catch' healthier habits
By Bobbie Gostout, M.D., president emeritus, Mayo Clinic Health System
Now that we're in the middle of cold and flu season, you're probably washing or sanitizing your hands more often. After all, it's easy to catch a virus from the people around you.
But you can also catch habits from your friends and family. Have you ever noticed you're more likely to order dessert at a restaurant if your friends do? Or, to take a walk over your lunch break if your colleagues are heading out to get some steps in?
We're often influenced by the habits of those around us, whether good or bad. That's one reason we believe it's important to offer a variety of health and wellness activities, including nutrition counseling, support groups and fun runs.
By providing more opportunities for people to make healthy choices about the way they eat, drink, think and move, we believe we can help make our communities healthier. And that's something worth catching.
---
For the safety of our patients, staff and visitors, Mayo Clinic has strict masking policies in place. Anyone shown without a mask was either recorded prior to COVID-19 or recorded in a non-patient care area where social distancing and other safety protocols were followed.