We are experiencing high call volumes:
Use your account on the Mayo Clinic app or patient portal to check symptoms, get care recommendations and make an appointment.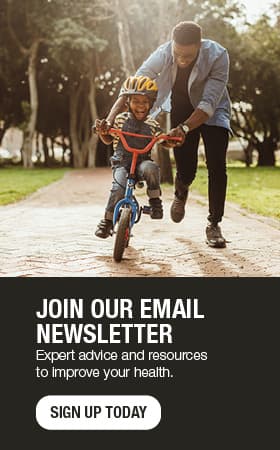 Hard work, dedication leads to pay restoration for staff
By Bobbie Gostout, M.D., president emeritus, Mayo Clinic Health System, and Mary Jo Williamson, chief administrative officer, Mayo Clinic Health System
For months, our staff across the Mayo Clinic organization has worked extraordinarily hard to lead in the response to the COVID-19 pandemic while working in a new environment – and for many, while on a reduced salary and with limited staffing resources. But even when faced with unprecedented challenges, the commitment to our primary value, the needs of the patients come first, was never lost in the midst of change.
The hard work, flexibility and sacrifice of staff has resulted in a better than expected return to patient care across the organization. As Mayo Clinic staff adopted best practices to maintain the safest possible environment of care for staff and patients, we were able to quickly resume services to patients needing the high-quality care that you offer every day. In addition, outpatient visits and procedural and surgical volumes continue to rise.
Restoring pay and workforce
As a direct result of the success we've had in reactivating the practice and the outstanding job staff has done to help achieve financial stabilization, Mayo Clinic will restore pay to pre COVID-19 levels for all employees except executive leadership in mid-July. The pay restoration will be realized in July, months sooner than had been anticipated.
In addition, furloughed staff will return to work by the end of August; although "returning to work" may look a bit different for some. Similar to what we're seeing across the globe, Mayo Clinic is moving forward with a more flexible "work from anywhere" model for social distancing and emphasizing the need to focus on patient and staff safety. As we emerge from the COVID-19 pandemic, a greater percentage of our staff will work remotely to ensure patient and staff safety and to offer greater flexibility for our staff.
Patient care
While more patients continue to return to our campuses to receive care, we will continue to offer virtual care options that don't require an in-person visit. Virtual appointments are convenient, affordable and can be conducted in the comfort of your own home.
Community mindfulness
As we start seeing things return to "normal", it's sometimes easy to forget about our current environment. But as we've learned through the progression of COVID-19 and the nation's economic performance, our environment remains fluid and challenging. We encourage you to continue to protect yourself and others by wearing a mask and practicing social distancing.
As an organization, we will continue to analyze the situation on a daily basis. Adjustments to the evolving safety and financial impact of the COVID-19 pandemic — in either direction — will be made as the year unfolds. No one can be certain of what is ahead. Mayo's recovery may continue, but it may also stall. Regardless, we will face the future together, bringing all of the talent, ingenuity, and determination of our remarkable staff to the situation.
---
For the safety of our patients, staff and visitors, Mayo Clinic has strict masking policies in place. Anyone shown without a mask was either recorded prior to COVID-19 or recorded in a non-patient care area where social distancing and other safety protocols were followed.
Topics in this Post