We are experiencing high call volumes:
Use your account on the Mayo Clinic app or patient portal to check symptoms, get care recommendations and make an appointment.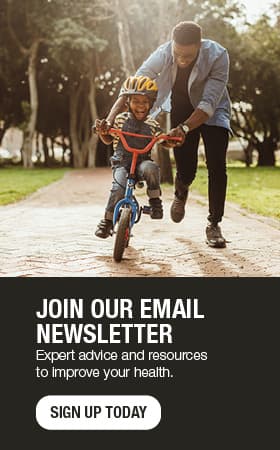 Do your part to lower rates of COVID-19 in your community
By Bobbie Gostout, M.D., president emeritus, Mayo Clinic Health System
As a doctor and a leader of Mayo Clinic Health System, I am writing to you, our patients, community partners and friends, to ask you to take notice of the rising rates of COVID-19 infection in our communities. During September and October 2020, there has been a surge of COVID-19 infections across Iowa, Minnesota and Wisconsin, including some of the communities served by Mayo Clinic Health System.
Testing and the rise of COVID-19 infections
COVID-19 testing is critical as it helps people make decisions to self-isolate and guides health care providers' decisions for medical treatment. Widespread testing also allows local health departments to monitor the virus' spread, and make recommendations to schools and businesses.
It's important to remember, however, that the current rise in infections is not related to increased testing. What causes more concern than the number of tests performed is the actual increase in the percentage of positive results, meaning that the virus is spreading exponentially in our communities. As a result of the community spread, Mayo Clinic Health System is seeing more patients with COVID-19 in our local hospitals.
Protect yourself and others
A significant number of new COVID-19 infections can be traced to medium and large group activities. I understand the desire to connect with friends and loved ones. And no doubt we all are feeling fatigued, and have endured change and sacrifice during this pandemic. But, staying safe is so important while the infection surges in our communities. Please resist the urge to let your guard down or justify riskier behaviors.
If we can't slow the rate of infection in our communities, we risk overwhelming our health care system, and having schools and businesses shut down again.
Please use these practices to help reduce the spread of COVID-19 in our communities:
Wear a mask in public — I wear a mask to protect you. You wear a mask to protect me.
Keep your physical distance — six feet or about two arms' lengths apart from other people.
Avoid in-person gatherings.
Wash your hands with soap. It's simple and effective.
Stay home if you do not feel well.
Get a test if you have COVID-19 symptoms. Call your local health care provider to schedule a test.
Self-isolate if you have been around someone who is sick or tested positive.
Please take a few minutes to view this video message that my administrative partner and I recorded to encourage you to keep your guard up, make thoughtful choices and take seriously your social responsibility to protect your family, your neighbors and your community:
Learn more about COVID-19:
---
For the safety of our patients, staff and visitors, Mayo Clinic has strict masking policies in place. Anyone shown without a mask was either recorded prior to COVID-19 or recorded in a non-patient care area where social distancing and other safety protocols were followed.
Topics in this Post