We are experiencing high call volumes:
Use your account on the Mayo Clinic app or patient portal to check symptoms, get care recommendations and make an appointment.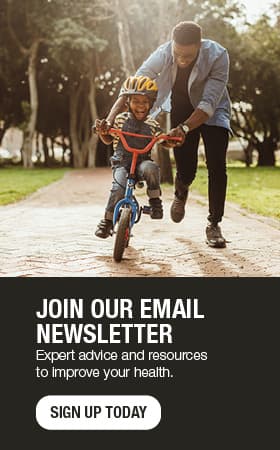 COVID-19: Preparing for today, tomorrow and the future
By Bobbie Gostout, M.D., president emeritus, Mayo Clinic Health System, and Mary Jo Williamson, chief administrative officer, Mayo Clinic Health System
Our Mayo Clinic staff across our organization are doing extraordinary work leading in the response to the COVID-19 pandemic, guided by our values and a shared commitment to our mission. Our primary value — the needs of our patients come first — is and will continue to be our North Star, and is essential in serving our patients now and into the next century.
We have taken significant measures to protect our patients and staff in all of our communities during this time. We deferred most clinic visits and surgeries to reduce the risk of exposure to our patients and staff, and used this time to accelerate our capabilities to connect with patients in new ways using technology, including Patient Online Services, video and telephone appointments, and Express Care Online.
COVID-19 does not discriminate and is impacting every person and industry in the world in some way, including the health care industry. We're facing unprecedented challenges as a result of these circumstances, including a financial impact that requires significant adjustments to our operations. The decision to proactively postpone elective patient care was the right one, but it eliminated the majority of our revenue at the same time we are making critical investments to develop and expand testing, conduct research to stop the pandemic, and realign our facilities and care teams to treat COVID-19 patients.
While it is not lost on us that our staff has done extraordinary work to lead the response and rise to the challenges presented by the pandemic, we also recognize that what we do today will help shape the future of the organization.
In addition to the steps we have already taken to reduce expenses, the following temporary actions will be implemented to help ensure we're able to serve our patients across Mayo Clinic into the future:
Temporary workforce changes
While we were able to protect full pay and benefits for our employees through April 28, temporary workforce reductions (furloughs) and temporary salary reductions will be necessary after that. This will impact all salaried employees, including executive leaders, senior administrators, physicians and scientists. Impacted staff will maintain health care and other select benefits to ensure the organization emerges in a stable position.
Local impact
We know local businesses, nonprofits, educators, our families, and many of our friends and neighbors are feeling the challenging impacts of COVID-19. The change, disruption and challenge we are experiencing together is acute and unprecedented. We recognize that in many locations, our organization is among the largest employers in the community, and changes to staffing have wide-reaching impacts. By preserving jobs and benefits through temporary furloughs — not layoffs — we are staying true to our commitment to staff and the communities we serve.
Local health care
We're here to serve our patients during this time and always. While we can't schedule face-to-face visits for all of our patients' needs, we continue to provide care through virtual (video, online and phone) visits. Our hospitals and Emergency Departments are fully staffed and prepared for COVID-19 patients, as well as all other needs.
In this difficult time, we want you to know that Mayo Clinic Health System stands with you, your family and your community. Together, we will emerge stronger and even more united in our common purpose of improving the well-being and vitality of our communities.
Thank you for your continued support of Mayo Clinic Health System and our staff through this time. Our communities and Mayo Clinic have a shared history of coming out of disaster and tragedy resilient and strong, and we are confident that together, we will emerge stronger, more nimble, more connected to our partners and communities, and ready to move forward to accomplish our mission.
---
For the safety of our patients, staff and visitors, Mayo Clinic has strict masking policies in place. Anyone shown without a mask was either recorded prior to COVID-19 or recorded in a non-patient care area where social distancing and other safety protocols were followed.
Topics in this Post