We are experiencing high call volumes:
Use your account on the Mayo Clinic app or patient portal to check symptoms, get care recommendations and make an appointment.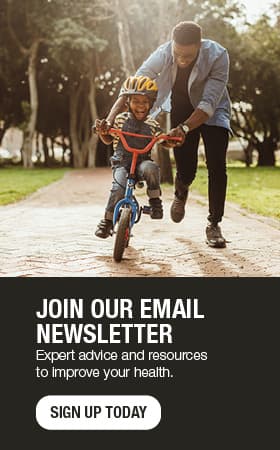 Caring for more patients in a COVID-19 environment while protecting your safety
By Bobbie Gostout, M.D., president emeritus, Mayo Clinic Health System
As we continue to navigate the ever changing COVID-19 environment, Mayo Clinic Health System remains committed to providing care to patients who need us today, tomorrow and in the future.
Expanding face-to-face care
While we have continued to successfully support patients and address their health care concerns during the COVID-19 pandemic, we have also used this time to refine the way we work to create the safest possible environment for patients, staff and visitors. We also know the projected COVID-19 peak for Mayo Clinic Health System's locations has lessened, and new models suggest that a flattening of the curve will lead to a plateau of cases extending into the summer.
These changes have created a more favorable environment and make us confident that we can provide more face-to-face care to patients while protecting the safety of patients, staff and visitors.
Rescheduling appointments
Our teams are working quickly to connect with patients who need our most urgent attention first. All appointments and procedures will be scheduled in strict adherence with all federal and state executive orders and guidance.
For some patients, we may suggest a virtual appointment. Other patients may be asked to schedule a face-to-face appointment — especially those that need imaging, labs or other tests and treatments that must happen on our campuses.
Safety remains our No. 1 priority
Welcoming more patients back to our campuses may cause some uneasiness, but I want you to know that we are taking every precaution to provide the safest possible environment for all patients, staff and visitors, including:
Screening all patients, staff and visitors before they enter our facilities.
Masking for employees, patients and visitors.
Limiting the number of people on our campuses.
Increasing our testing protocols for patients who are scheduled for a treatment, procedure or surgery.
Enhanced cleaning standards.
Redesigned common spaces to comply with social distancing guidelines.
We look forward to seeing you again in person, and hope that you and your loved ones remain safe and healthy. Thank you for trusting Mayo Clinic Health System with your health care.
Please take a few minutes to view this video message that my administrative partner and I recorded to help highlight the enhanced measures we have in place at all Mayo Clinic Health System sites to provide the safest possible environment for all patients, staff and visitors:
---
For the safety of our patients, staff and visitors, Mayo Clinic has strict masking policies in place. Anyone shown without a mask was either recorded prior to COVID-19 or recorded in a non-patient care area where social distancing and other safety protocols were followed.
Topics in this Post