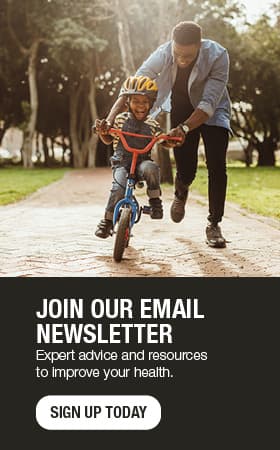 Le Sueur area seventh-grader creates board game based on Women of Mayo Clinic book
Samantha "Sami" Pollack, a seventh-grader at Minnesota New Country School in Henderson, Minnesota, was so inspired by the book The Women of Mayo Clinic she created a board game based on the women for a school project.
Yes, Sami is a smart, driven middle-schooler, but she has also been surrounded by the history of Mayo Clinic for as long as she can remember. Her mom leads tours at the W.W. Mayo House in Le Sueur, the home that Dr. William Worrall Mayo and his wife, Louise, hand-built in 1859 before moving to Rochester.
"I would go with my mom every weekend while she did tours," says Sami. "I'd sit and wait in the upstairs, but the house is small and I could hear everything. I would often go on the tours too, but when the book The Women of Mayo Clinic came out, I thought I may as well read it while I'm waiting."
Published in 2016, The Women of Mayo Clinic follows the early years of Mayo Clinic from the perspectives of more than 40 women — nurses, social workers, mothers, wives — who were all part of the medical center's development.
Before reading the book, Sami says she had no idea the impact women made on Mayo Clinic. Ultimately, she decided to turn the book into a school project because she found the women to be "super interesting and super cool", and because she wanted to help them receive more credit.
"It's called Mayo Clinic after the brothers, but if the women had not done what they did, Mayo Clinic may not even exist," says Sami.
In addition to reading most of the book — she admits some parts of the 224 pages got long for her — she created a board game based on the women for her project. The game is set up similar to Monopoly, but with a trivia component.
As players roll the dice, the game tokens that move on the edge of the board represent some of Sami's favorite women from the book. She even made the game pieces out of clay, each one symbolic of the women:
An apple represents Edith Graham Mayo, the first professionally educated nurse in Rochester.
A heart represents Alice Megaw, a beloved nurse who developed new ways of administering and monitoring anesthesia.
A mushroom represents Louise Wright Mayo, Dr. Mayo's wife who was a self-taught botanist, which was the source of many medications during that time. She also looked after Dr. Mayo's patients when he was out of town.
A book represents Gertrude Booker Granger, the first female physician hired by the Mayo brothers.
A cross represents Mother Alfred Moes, who was the strong-willed founder of the Rochester Franciscans and instrumental in establishing St. Mary's Hospital.
Sami, who aspires to be a writer, an actress or on television, has moved on to her next project which is learning to sew. That said, she says the stories of these women will stay with her.
Surprisingly, Sami has never been to Rochester. While she remains busy with all the things that keep a pre-teen occupied, she is hoping to visit the city she knows so much about and pay her respects to the women.
"These women helped create something huge," says Sami. "The women of Mayo Clinic are empowering and encouraging. These women did amazing things and it makes me realize I can too."