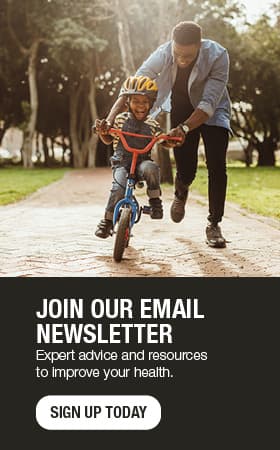 Enjoy sewing? Handmade cloth mask donations needed
Mayo Clinic Health System is seeking help from the community. Fabric masks are needed to help keep patients, visitors and staff safe. If you enjoy sewing, consider making masks for your local Mayo Clinic Health System location.
Guidelines for making masks
When making masks, you should:
"Local community members and groups have been incredibly generous in making and donating cloth face masks to Mayo Clinic Health System these past weeks," says Sara Carstens, director of Community Engagement and Wellness in Northwest Wisconsin. "Many people have generously sewn and donated masks at our locations across Wisconsin and Minnesota, and we remain grateful for their assistance. We continue to have a significant need for cloth masks and appreciate all additional donations."
How do I make a donation
Most local hospitals are ready to accept your donation. Check donation locations and drop times prior to donating. Donations of any quantity are welcome, as every little bit helps.
Why does Mayo Clinic Health System need so many masks?
Mayo Clinic Health System requires universal masking, which means that all patients, visitors and staff members must wear a mask while on-site. The need for cloth masks is high because there is a mask shortage due to the COVID-19 pandemic. The CDC recommends that people wear a cloth mask while out in public to help prevent the spread of the virus.
Mayo Clinic Health System encourages patients and visitors to bring their own cloth masks to appointments to conserve the supply of surgical masks for front-line medical staff. In some patient care settings, cloth face masks are provided to patients and visitors who do not already have one of their own. Staff who are in a Mayo Clinic Health System building but not providing patient care also are provided cloth face masks.
How do masks help keep people safe?
The main benefit of covering your nose and mouth is that you protect others. Scientists are still learning a lot about the virus, but it seems that many people who are infected shed the virus through coughing, sneezing and other respiratory droplets for 48 hours before they start feeling sick. The CDC estimates that up to 25% of people who have the virus may never feel symptoms, but may still play a role in transmitting it. Wearing a mask can be good, even when you don't feel sick because the mask can catch respiratory droplets when you cough or sneeze. This prevents the droplets from landing on other people or surfaces. Anyone who wears a mask is protecting the people around them.
How are cloth masks worn?
If you use cloth face masks, consider having a number of them so you can wear a fresh one each time you go out. Any cloth face mask that has been worn needs to be washed after each use. Be careful not to touch your eyes, nose or mouth when removing the face covering, and wash your hands immediately after removing it. Do not touch the front of a face mask while wearing it.
Final reminders
Remember that masks are not a replacement for all the other steps you need to take to protect yourself from COVID-19. Be sure to maintain social distancing and practice hand hygiene. If you receive a cloth face mask, wash and reuse it when going to appointments or into the community. Reusing your mask will enable more community members to receive a mask when seeking medical care.
Topics in this Post