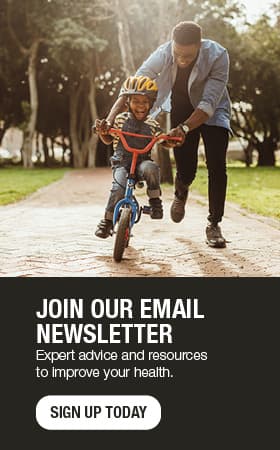 Dedicated to our communities: A 2020 reflection
By Mary Jo Williamson, Chief Administrative Officer, Mayo Clinic Health System
At Mayo Clinic Health System, we believe that being healthy is much more than just your physical health. It's determined by many factors, including social, behavioral and environmental health. That is why we are committed to working with others to produce measurable improvements in the health of all community residents.
While 2020 presented unprecedented challenges, it provided an opportunity to serve our communities in new and impactful ways. We worked to build and sustain relationships with community partners, and invest time, expertise and resources in the communities that we serve.
As part of this community commitment, we publish community impact reports to highlight our accomplishments, community connections, philanthropic impact and more.
Here are a few highlights from 2020 that we are especially proud of:
COVID-19 pandemic response
For months, our staff worked extraordinarily hard to lead in the response to the COVID-19 pandemic. We changed how health care was delivered during COVID-19 surges so we could continue providing health care safely.
Some of the activities included establishing COVID-19 testing sites, implementing virtual options for families to stay connected to hospitalized loved ones, expanding video and phone appointments, working with local health departments, and educating about COVID-19 protection.
Even when faced with unprecedented challenges, the commitment to our primary value ― the needs of the patients come first ― never wavered.
COVID-19 partnerships
We delivered regular COVID-19 updates to local chambers of commerce, elected officials, service organizations and other community stakeholders. In addition, staff launched a monoclonal antibody therapy program for patients, including those served by other health care organizations. And we partnered with local public health to coordinate testing and local personal protective equipment supplies, and distribution and administration of COVID-19 vaccines.
Community contributions
We contributed more than $1.3 million to nearly 300 organizations, including:
Alliance for Substance Abuse Prevention in Eau Claire, Wisconsin, received $15,000
Austin Aspires in Austin, Minnesota, received $20,000
JZ Cancer Fund in Mankato, Minnesota, received $20,000
Programs supporting the well-being of children and youth in La Crosse County, Wisconsin, received over $45,000
Lending our expertise
In 2020, we:
Employed more than 15,100 people
Provided more than 15,400 hours to community presentations, board service and committee work
Donated more than $280,000 in staff contributions to local United Way campaigns
Hosted 12 virtual leader-led COVID-19 community forums
Provided medical leadership and consultation related to COVID-19 to local organizations throughout the COVID-19 pandemic, including K‒12 school districts, nursing homes and universities
Gave $80,000 to local organizations for efforts that advance racial equity as part of Mayo Clinic's staff-funded and organization-matched EverybodyIN Fund for Change
A significant benefit that we provide to all communities is the results of Mayo Clinic's education and research endeavors. Mayo Clinic reinvests its net operating income to advance breakthroughs in treatments and cures for all types of human disease, quickly bringing this new knowledge to patient care. We are uniquely positioned to advance medicine and bring discovery to practice more efficiently and effectively to all patients.
Thank you for your continued support of our staff through this time. Our communities and Mayo Clinic have a shared history of coming out of disaster and tragedy resilient and strong. Together, we emerged stronger, more nimble, more connected to each other and ready to move forward as we transform hope into healing.
Community impact reports
| | |
| --- | --- |
| Hospitals in Minnesota: | Hospitals in Wisconsin: |
| | |
Information for locations offering clinic services only is included in the associated hospital reports.