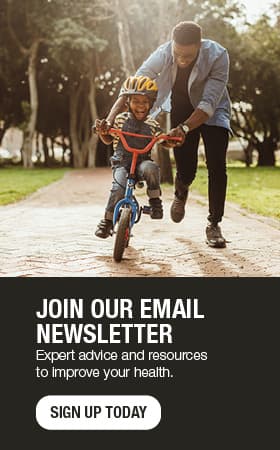 Discover Wellness Camp: Parent Q&A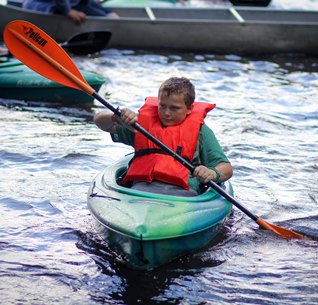 Sending your child to a summer camp for a week can be frightening for you and your child, especially if it's their first time. We want to welcome every child at Discover Wellness Camp and get them excited to integrate healthy habits into their lifestyle in a fun and easy way.
Discover Wellness Camp, previously know as Camp Wabi, is a seven-day camp that provides a positive environment in which campers are active, eat well and learn new skills to live a healthier lifestyle. You may have questions when thinking about sending your child to Discover Wellness Camp, so let us answer them for you.
Won't my child feel worse if they go to a camp only for overweight kids?
We shouldn't hesitate to help someone who looks different. We want kids to live healthy lives. Sometimes, if people are overweight, they have pain, which can cause them not to live their lives to the best of their ability. We want to help them be the best they can be.
How do lessons on behavioral health, exercise and nutrition help my child lose weight?
We don't talk about weight. We talk about healthy lifestyle habits, such as portion control, reading labels, how to cook healthy and more. If you do the healthy lifestyle habits, the weight will come off. Discover Wellness Camp is not a boot camp. We don't have exercise classes. We have fun by playing games, doing archery, going down the slip 'n slide and more. It's about having fun with the kids and showing them that having a healthy lifestyle can be fun.
What if my child gets homesick, and I don't know if they should go?
We have amazing camp counselors that know how to deal with all sorts of situations and different kids. They spend an entire summer with kids, so they know different tricks and activities to get kids excited about camp and happy to be there.
Do you offer financial assistance?
We have never, and will never, turn a child down due to inability to pay. There is tiered pricing structure and funding available through the YMCA and the Strong Kids Foundation that will help pay for camp.
What happens when my child comes home from camp?
We have a reunion for the kids so they can come back and visit again, and we can talk about any obstacles they may have experienced since they've been away. We do expect for some to have difficulty following everything they were taught when it comes around to school time, but that's what the reunion is for, so they can learn about how to continue being successful with their healthy lifestyle habits.
How do I know if my child should go to camp this year?
There are so many activities to do, and it's the most beautiful experience they can have. We have found that many children are a little nervous the first day but they quickly make friends and love the experience they get at Discover Wellness Camp.
Learn more about Discover Wellness Camp.