Posted By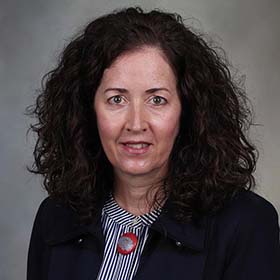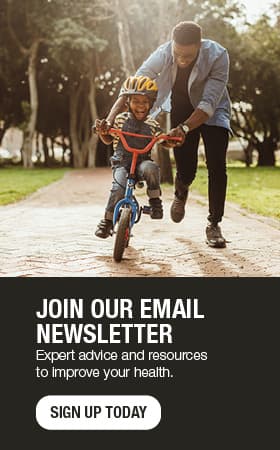 Conversations when kids test positive for COVID-19
With schools back to in-person learning in most places and extracurricular activities from sports to choir back on kids' calendars, COVID-19 cases among children are on the rise across the country. Nationally, 226,000 children tested positive for COVID-19 in one recent week.
Parents have been asking lots of questions on how to talk with their children about a positive test. Here are a few tips.
Knowing they have COVID-19 can be scary for kids. Children take the lead from trusted adults and how they react. So stay calm, be straightforward, and answer their questions in a way suited to their age and understanding.
For example, ask older children what they know about the virus, what questions they have and what they're particularly worried about. Give clear, simple answers. Explain to younger children that they need to stay home so they can get better and not make other people sick, and that you're there to support and care for them.
Allay their fears and help them realize that most kids have a mild illness. Reassure them that they're otherwise healthy, and you're there to help them get through this illness.
While it's rare for kids to become seriously ill or require hospitalization, they can feel pretty sick. Healthy foods, lots of fluids and rest, along with pain and fever relievers, can make them more comfortable. Monitor their symptoms, and if you become concerned or have questions, contact the nurse line.
Your child might need to be seen if they have persistent fever, coughing or vomiting, or difficulty maintaining adequate hydration. If symptoms worsen, including difficulty breathing, dehydration and mental confusion, call 911.
During your child's illness, you'll need to protect other people in the household. Data shows that 30% of household contacts are infected with COVID-19.
But how do you quarantine your child? Try these steps:
If possible, the child and their primary caregiver should stay in a separate room or other area of the house. Try to limit the number of adults caring for the child.
Everyone should wear masks around the child and wash their hands frequently, as well as avoid sharing food, drink or utensils with the child.
Wipe down the toilet, sink, light switches and other high-touch surfaces frequently with disinfectant wipes.
Those 12 and over should be vaccinated for COVID-19 to protect themselves and prevent the virus from spreading.
For kids with mild or asymptomatic cases, they may feel OK, which makes quarantine harder. Validate their feelings that it's no fun staying home. Make plans for an outing, such as going to a park or getting ice cream once they've recovered. Distract them with storytelling, books, games and toys. Help them stay connected virtually with friends and family or arrange visits where guests wave or talk at the window.
If your child had more than mild symptoms with COVID-19, you'll need to be in touch with their pediatrician before they return to vigorous activities, such as sports.
By staying calm, reassuring and taking a few precautions, you can help your child weather this illness.
Jennifer Brumm, M.D., is a pediatrician in Pediatric & Adolescent Medicine in La Crosse, Wisconsin.